I AM A PROUD MAMA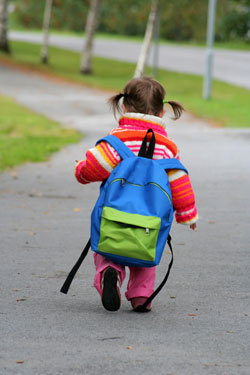 Today my daughter finished ELEMENTARY SCHOOL  !!!!!!!!!!!!!!!!!!
.........and I still can´t believe it.
I still remember like it was yesterday, her first days in preschool,her uniform and her lunchbox and how she held onto my leg every morning when it was time for me to leave ( her teacher always told me she was perfectly fine afterwards, she just had a hard time letting me go ). 
Then came Preschool graduation, she acted in a play and she sang and danced and I cried non-stop in awe of my child.
Then  it wasn´t too long ago when she started elementary school  and I clearly remember how excited she was to be a big girl enrolled in First grade at the Big School.
Time apparently flew by and now she is leaving Elementary School behind and getting ready for the next chapter in her ( our) life.
And even though it still seems like yesterday to me , I am very much aware my kid has grown up  and she is no longer a baby, but a pre-teen, becoming more beautiful , intelligent and insightful everyday.
We have been thru a lot together. She´s always been my pride and joy and during these past  sad days she has been my rock and my one source of hope and happiness.
.............and I just wanted to share this joyous moment with you all
UC
Proud Momma of One
26-30
6 Responses
2
Jun 16, 2010