Indigos Are Satanists
if you are out on a self-realization route to ob
jectify your own divinity then you ONLY SERVE one master, and it is NOT GOD, but LUCIFER!!!!



....

OH LOOK AT ME LOOK AT ME
I AM SO DIVINE,
I AM GOING TO MAKE A BIG DIFFERENCE IN THIS WORLD,
GOING UP IN HISTORY FOR MY DIVINE WRITINGS,
MY BLOGS AND S..hi..t...
all the books I am going to write,
telling people of my SPIRITUAL JOURNEY,
AND how I awakened into this SUPER DIVINE BEING...

..........

Yeah I do not think you worship GOD,
or GOD'S light,
the PURE SOURCE OF LIGHT,
BECAUSE it is all about your light...
and your MESSAGE you send out into the world,
and how you see things,
NOT HOW GOD SEES IT,
or how true angels operate and view things,
but how YOU AS AN INDIVIDUAL SEE THINGS,
HOW YOU WISH IT TO BE...
THERE is no GREATER LAW YOU NEW AGERS ABIDE TO,
THERE IS NO GREATER FORCE YOU WORSHIP OTHER THAN YOURSELVES,
I REFUSE TO BELIEVE IN THE BS you sell...

so you don't feel good about yourselves,
self-esteems a little very low,
so have to make up stories on how DIVINE you are,
super beings of LIGHT here to BRING IN eden on earth,
the golden ages,
super special starseeds,
divine godheads all on your own...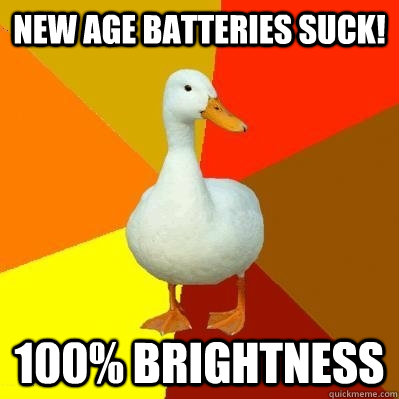 it walks like a duck it looks like a duck,
it must be a duck then,
new age quacks are what they are...
true they live by the "I AM" thing...

seriously...
just because you feel bad about yourself,
and have to engage in alter ego brainwashing schemes,
DOES NOT GIVE YOU THE RIGHT TO REWRITE THE DIVINE LAW,
TO REWRITE GOD'S LAW,
TO GIVE TRUE ANGELS AND THEIR JOB A BAD NAME...

DO YOU see what you are doing?
probably not because you are too busy looking in the mirror and worshipping your newfound light to even care,
about the REAL LIGHT you should be worshipping!!!!
indigowitch
22-25
, F
3 Responses
1
Sep 9, 2012