No, I'm Not *updated*
But I do try to limit my consumption of meat.
Anyways the reason why I'm writing this story wasn't to tell you that, it's because the group image reminded me of one of my favorite images on the internet.
http://img246.imageshack.us/img246/7392/1197527892862oe8.jpg
That is all.
UPDATE - 6/7/08
I saw this on campus yesterday and I had to take a picture.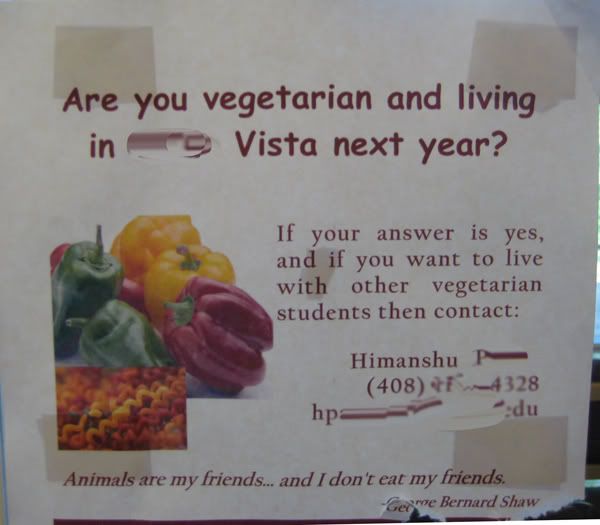 26-30
9 Responses
7
May 26, 2008