Mi Vida Loca!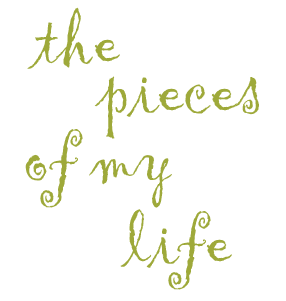 My friends and family have often asked me to write the chapters of my life for all to read. I have, indeed, lived a colorful and varied life filled with love and laughter, heartache and pain. But no, I will never publish my life for all to read. I am not a public person ready and willing to share all my emotions and experiences with the world. There are many experiences I will never share on EP even though my friends have encouraged me and asked for them.
I decided 12 years ago to begin writing my memoir. It has been an interesting journey through time. Writing about my heritage and childhood, moving across country and around the world, med school and internship, and my years as an M. E. have brought back fond memories of friendships and sad memories of tearful times. It brought into focus questions that have plagued me all my life and I have discovered answers I didn't know I possessed. Writing this book of tales and tidbits from my life has prompted me to get in touch with emotions I have tried to bury over time. I have restored long lost friendships and made many new friends I hope I will never lose.
No, I will never publish my memoir for all to see but it has been a wonderful experience and I thank my two sons for talking me into sitting down and writing my book. It will be my gift to them when I am gone. There will be chapters that will certainly surprise them and things they will be amazed to know about their little mother, but all in all it will be part of my legacy to them and to my grandchildren. I hope they will say in the end, "I'm proud of my mother, she did her best to love everyone and treat others fairly and honestly." And hopefully they will have a few laughs along the way when reading about Mi Vida Loca!
giggles4488
56-60
, F
14 Responses
5
Feb 22, 2010