Its Healthy Me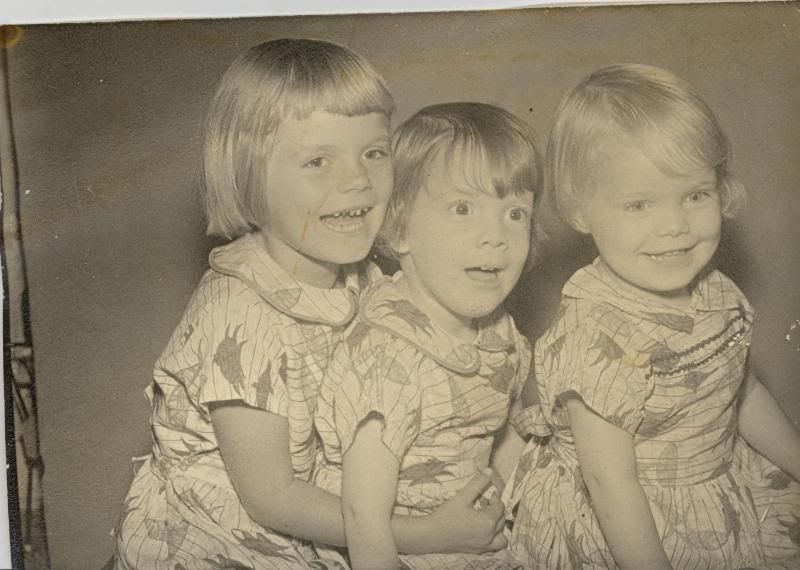 I am the little bonde girl these are my sisters the older little girl is my older sister LYNN ,my twin sister KAREN is in the middel Iam KARLA. I am healing from years of abuse and I am eccepting of who I am as a woman,mother ,wife ,and sister . I like who I have become. I have walked down a long hard road of life learning as I go at the age of my teens I wasnt sure who I was atthis age but I knew what I wanted out of life, like I wanted to be married and have kids 2 or 3 thats not changed,
20 I thought I knew it all but in fact I knew nothing about life or people,,
at 30 I had become a mother at 28 I knew this was what I was ment to be a mother ,
I had gotten the cart befor the horse and did things backwards like becomming
a mother befor a wife but its ok . at 40 I became a wife Iam still in the healing process
I have been threw so much in my life but I am also very blessed I have a wonderful
husband and daughter I am very happy in my life I coulnt think of any thing I
could ask GOD for hes gave me all my hearts desires in my life . I have truly
learned to like and love myself good bad or indiffrent I still like who I have become
as a person in life . its taken me years to accept who I am and who I ve become , I have
learned the things I have done in my passed I have learned that when you learn
lifes lessions you learn then you do better when you truly learn
and you do better when you know better . its a healing process in life.
I have also become confident to in a crouded room I
can set by my self that I dont need to be apart of the croud
that I can set by myself .. and Iam ok with being by my self
KARLA I LOVE YOU GIRL UR OK!

lunnas
41-45
, F
3 Responses
5
Mar 12, 2009