Written on July 8th, 2012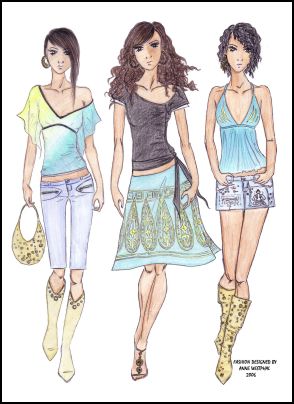 My user name explains it all; I love clothes. I have no care for jewelry, big cars, the latest CD out, or whatever a common woman would like. I feel like clothes bring out the beauty in the human figure. The body is like this object you can decorate, kind of like a Christmas tree.

My problem is that I do not have any money, nor do I have a job. Jobs are not very promising nowadays. The last time I had one was in the summer of 2009 where I was depressingly laid off from the greatest job I had ever had. I applied for numbers places which turned me down and did not even give me a chance. Since then, I just accepted the way things were and survived off of student loans. 

I only get a loan check once every semester. I will not get my next one until some later in the summer. I have just discovered a brand new online clothing store and I already have things waiting in the cart to purchase. I am very hesitant, hanging onto almost less than $100 in the bank. I need that for groceries; food that helps me survive and stay healthy, yet all I can think about is that gorgeous dress I want to buy before other women do so and I'm left out. I have to wait 7 and a half weeks before I can do anything for myself. But by then, everything I had wanted will SURELY be gone. And these stores rarely do restocking. That's one thing I won't do as a fashion designer. I'll make sure to supply my customers with plenty and even give the option to request whatever they missed.

It sucks! I am sick tired of being sick and tired of being so hopeless and having no control over situations. I hate that I am slave of the worldly things sometimes.