Simple Soul, Fragile Heart, Complicated Mind
Simple Soul:: My soul is simple & likeable. I breathe in the fresh air & love nature. Nature brings me peace. I love simple things, like wild flowers, the smell of grass freshly mowed. The smell of the air after a rain storm. The wind through the trees, the patterns of the sun. Nothing makes my soul happier then spending a day with a loved one laying on a blanket & watching the clouds drift by, or laying out at night & watching all the stars......
Fragile Heart:: My heart falls fast & breaks easily. I use to keep a wall around her but found it just wasn't me if I did. My heart breaks everytime it sees pain from around her. Animals, & children are the worst. My heart cries out for justice. My heart needs gentle handling, but once you're in it, you're there for life. My heart is fragile, but loyal too.
Complicated Mind:: My mind is where the memories lie. It is where my soul & heart meet, melt together & try to make sense of everything they have processed through their day. My mind tries to control my heart, but I find it gets more upset when my heart is hurt by stupid people who think they are better than anyone else. The bullies, the @ssholes, the miserable little brats who have nothing better to do then tear a person down who's different from them in some small way. My heart cries out, my mind reacts. Sometimes it can control it & stay calm...Not often, but sometimes. There is too much past inside my mind for it to be anything less than complicated. It holds secrets that even I know nothing about. All three parts make me an unique individual who most of the time I like just fine.
Me, Myself, & I..... My best friends & My worst enemies, but they are always there in one way or another. : )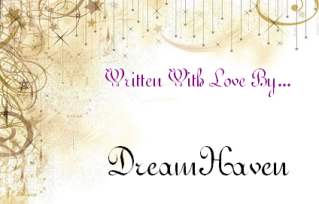 Wynhaven
36-40
, F
2 Responses
0
Aug 11, 2009