Queen Cheeky's Kingdom....
WELCOME!!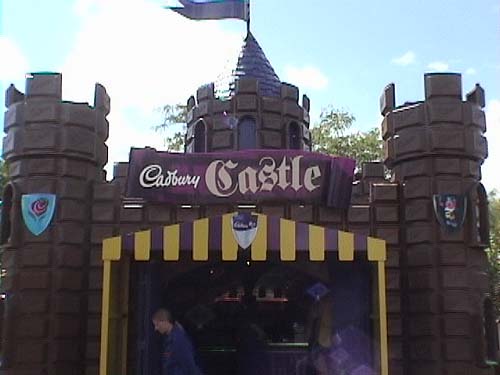 omg a chocolate castle.....
I've found my home at last!!!
Crossing the glorious Chocolatta River (hey, no dipping your toes in pleeeeeze!)
We don't want to **** off the Queen's guards who look after her "stash", now do we????
Goodness, Queen Cheeky thought of everything, even chocolate guard dogs!! *nice puppy, please don't bite me*
Those dogs get pretty testy when you mess with the secret recipes!!!!
If you don't believe me just look what happened to the last poor saps who thought they could nibble on Her Majesty's throne!!!!!
giggles4488
56-60
, F
11 Responses
2
Feb 22, 2010