My Kind of Job! (x Rated)
This girl loves c*cks! Sucking them is where i want to be. This could be the hobby of my life.
i love to read and i love to suck c*ck ...
i get a warm wonderful feeling within just thinking about this.
i could well be a c*ck-loving sl*t, whose favorite thing in the world is just to have my mouth filled with hot c*ck, shooting tons of delicious cream into my waiting mouth!
i'll get right on my knees, take his beautiful c*ck in my mouth. Oh it will be so hot, hard and tasty! And milk him dry, my Protein Cocktail ... a healthy drink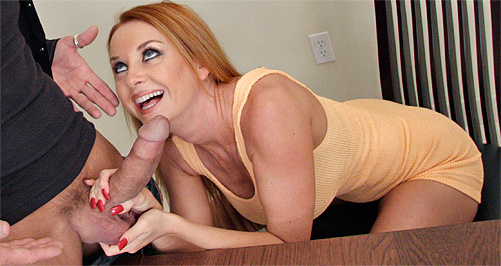 Just like a lollipop ... it begs to be licked. Besides, it is my reward for being a good girl.
i want to know my man's c*ock even if i'm blindfolded. Know his c*ck by touch, taste and smell and the taste of his c*m.
Maybe it will lead to more ... a ride for me maybe. i guess a man or at least this part of him may be my weakness.
A man's c*ck is just beautiful! Sure does bring a smile to my face.
Josie06
56-60
, F
2 Responses
3
Feb 23, 2009