Christmas Tale
For now we see in a mirror dimly,
but then face to face.
Now I know in parts; then I shall understand fully,
even as I have been fully understood.
                                              *     *      *
"You have to kill the child," said Aron washing his hands.
"Master, the Naturalization law has been in place for a long time, everywhere. We created conditions to kill any child we want. Oracles predicted that the girl named Miriam will kill the child even before it is born," whispered Beria kneeling before the front high priest.  
"Messenger can't renew his vows with the reality. Now we are in control of his kingdom. We don't look for any changes in that matter," continued Aron. "Go away and find her. There are only 2 weeks left before we celebrate the birth of Mesajah. Our God. Our way. I want to keep it as it is."
 "Yes, My Lord. The Watchers are searching through all the realms. The girl will be found and taken care of," replied Beria moving back towards the door.
                                               *     *     *
"Miriam. Miriam wake up," she heard the gentle voice of his father sitting beside her. "How are you, my Princess?" His soft hand delicately gathered her golden hair from her face.
"I am good, father," said Miriam quietly looking in his blue eyes, full of love.
"Are you still reading this fantasy?" He picked up the book lying open beside her head and started reading the cover.
"MesaJah by Christopher Worldly. Modern Fairy Tale ~ story about the birth of an unwanted child and his message to the lonely universe…
"
"Where did you get that," he asked.
"A few days ago I wanted to go for a walk again and see the city. I found it in an abandoned book store. It was lying among hundreds of other books but the tree on the cover looked familiar," said Miriam.
"This is a very old book. I never saw anything like this before," he said. "It is light like air but it seems to be warm. Maybe you just slept on it. How did you pay for it?"
"The owner said that it was always mine. He gave it to me," answered Miriam.
"Strange. I hope it is a good book. Anyway, it is Christmas time, my angel. I just bought the tree. Could you help me decorate it later? We will do all the same way as your mother did. What do you think? We would do exactly like she still is with us. She loved Christmas and she loved you so much…" He moved his head away and hid himself looking at the pictures over the fire place.
"I miss her too, father," Miriam touched his hand and hugged in her palm.
                                                *    *    *
"Hi Joseph. How is she doing," he heard a sorrowful voice over the phone.
Hi Sarah," he answered after a while. "She is very weak…she seems to be happy but distant, like not here."
"What did the doctor say? What are the chances?" asked Sarah.
Silence. Just heavy breathing and the sounds of squeezing handset on the other side.
"Joseph…?"
"She won't survive childbirth. Cancer has spread all over. There are no chances. That is what they said," he answered.
Silence again.
As I walk in the valley of shadows, Only shadows can touch my heart. As I wake up in the glaze of Sun, Shall I be never touched by mirage?
"They don't know," said Sarah emerging from the despair."Nobody knows. Nobody can say that."
"Did you ask her about the father?" She asked lowering her voice.
"No. I can't. I don't know how to ask," said Joseph. "I have no idea how this happened. I never heard about anybody. I didn't see anybody. As far as I know she didn't leave  home for the last 2 years. I was watching her all the time. She was in bed. How is this possible? I have to go. We are planning the best Christmas in our life."
                                               *    *    *
"We found the girl, My Lord," announced Beria kneeling in front of the throne and looking down.
"Good. I need good news. I can feel that prophecy is taking a real shape," said Aron. "Is the child already dead?"
"No, my Master. Forgive me." replied Beria. "There is a very strong field around her. We can't influence her behavior or anybody around her. A direct intervention is necessary. We would have to cross the universes."
"Where is she? Birth of the child will bring a new meaning to the teachings. This can't happen!" Aron said.  
"My Lord, she is on humanoid planet - similar to ours. They are celebrating the birth of their God now. It is a very strong tradition. We can't penetrate it or change anything and…she came into possession of a  book."  
"Parallel universes…" Aron stood up from the throne and walked towards the window and looked outside. "Beria, this is my world. Everything is organized here and under control…What book!"
"Traveler met her and gave her Christopher's prophecy. Now she knows about us and can see through the times. She can change and do whatever she wishes," explained Beria.
Aron's face became still and all stopped in Coral Universe. There was no movement, everything became frozen and dead. High priest sat on the throne, tied hands around upper part of the chest and pushed head into the nest made by them. He dipped into deep meditation and looked in all possible scenarios.  
There will be no higher power than me, and you will not look for anything better. Why?
"You will call the Vultures and kill her first and everybody connected with her until the fifth generation back," said Aron finally and all become alive again. "There is a chance because nobody will believe her."     
                                           *    *    *
"This one was made by your mom," said Joseph placing a small toy on the tree made out of an egg shell. "It was our first Christmas together. You were around 10 months and we were never so happy as then. I can't believe that this is still here and she is gone…"
"I will die, father," said Miriam hanging the Christmas ball on the tree.
"No. You will not, Baby," he dropped everything and caught her in the wings of his arms kissing her head. "I will not let that happen. You are just 19."
"I will die, father. I know that and I am not afraid," she said.
"No baby. There is still the option…" said Joseph.
"No, father. That is what they want. They wanted him dead from the beginning. But I talked to the angels and they explained and showed me all."
"Miriam, what are you talking about? Please let me help you."
"My father, the Child has to be born and remain alive."  
                                           *    *    *
"Father! Father!" Joseph heard Miriam screaming. He jumped out of his bed and ran to her room.
"Yes Princess. What is wrong?" He asked appearing in front of her.
"I think it is time. My waters broke," she said scared.
"Just a second, baby. I will get the car ready. Just a second. Relax. Everything will be OK," replied Joseph and ran towards the kitchen.
He started nervously looking for the car key. Everywhere. Kitchen, his bedroom, living room. Everywhere in every place.
"Not now!" he talked to himself. "Not now! They were here yesterday. You can kill me. I am sure about that." He looked everywhere again. Finally, he ran back to the room.
"Wait here. I am calling for ambulance. Just wait," he said, lost in the situation and again left quickly towards the kitchen.  
                                               *     *     *
"Hallo. Emergency. My daughter is in labor now. I need immediate help," he stated in one breath.
"Of course," he heard a woman's voice on the phone. "Please give me your full name and health card number.
"Joseph and Miriam Montgomery. WK 37228190. Willow Road 44," he replied fast.
"Let me see," the voice said after a short break. "OK. Please wait I am sending ambulance and Merry Christmas."
                                              *     *     *
"I just said Merry Christmas to the guy with the daughter in labor," said Susan, dispatcher from Holy Cross hospital to his boss. "But I don't see how Merry it will be."
"What do you mean," asked Daffy, her boss.
"We are full and there is no room and the guy has no insurance. I am not sure what to do," answered Susan.
"Well, you know our policy. First we take care about these who are fully covered. Wait and if you find something available, send for her," ordered Daffy.
                                         *     *     *
Miriam was lying in her bed and shivering. She heard her father talking over the phone. Next she heard the voice.
"Miriam are you ready?"
"Yes angel," she answered.
"Follow me. It is time to go," said the voice and the flash of the knife hung in the air above her.  
If I speak in the tongues of men and of angels,
but have not love,
I am a noisy gong or a clanging cymbal
Space becomes thick and hard next, filled with love and compassion. All the walls disappeared. Now, it was only bed with Miriam, Vulture with knife in his hand and Him. All hanging in space.
Love bears all things,
believes all things,
hopes all things,
endures all things.
"Is that what really bothers you?" He asked. "It bothers you so much that song about love can become truth? Nice job by the way, with the car key and in the hospital. But as you see, there is something more which you never anticipated."
"Traveler!" Vulture said. You can't interfere in the order of things as long as I remember." Next he moved into his direction. But wherever he moved he was meeting himself.
"You see, Angel of Death, I am not interfering. I am just staying present and I would prefer if you would do the same," said Him.
"This has nothing to do with you, traveler," said Vulture. "This is not your story and not your tradition." He tried to get closer to him but he was hopelessly walking in the circles meeting beginning of his footsteps.
"You are wrong again," said Him. "Because I don't have a story. I am every story. We found this child very precious and unique and we wish his mission to be continued. It will benefit countless sentient beings, everywhere. You can't change that."
"You can't protect him all the time," said Vulture and spread in hundreds of reflections but each reflection meet similar reflection.
"He doesn't need any protection. He is fully awake. He follows change every second. He is empty. Beyond your concept," said Him.
"If that is so, what are you doing here?" asked Vulture and stopped all his attempts to reach him.
"That is better," said Him. "I am here to explain something. Something which you will never understand. Listen, each second is a new one. That is why it doesn't exist and can't be harmed." He snaps his fingers and all come back as it was before and the cry of child announced the new beginning.
"Besides it is Christmas and all should be happy."
Snap!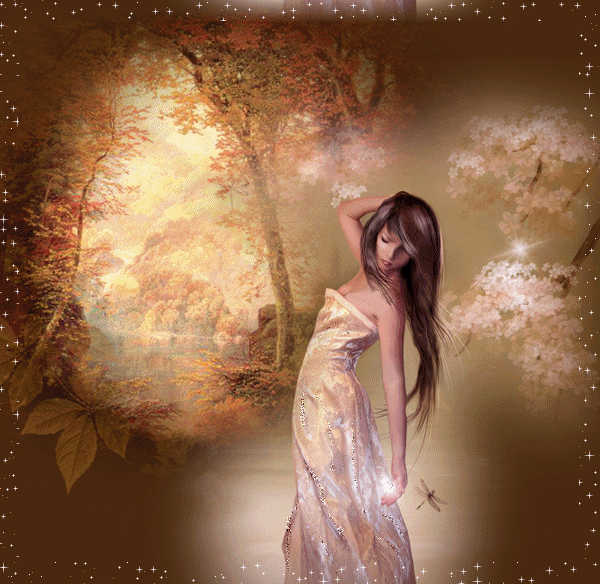 In this story was used:
Chapter
Thirteen
of
St. Paul's First Letter to the Corinthians.
Bolek
41-45
, M
5 Responses
7
Dec 7, 2012