We Has Skillz.....
We are excited and ready to show you we are worthy CGK!
Let us show you our skillz oh Fearless Leader.......
No matter the size of our opponent we have no fear!
We have the element of surprise!!
We are good at disguises....those silly dogs with NEVER figure this out!!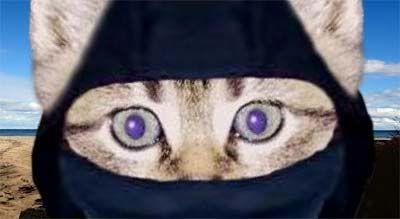 We are hypnotic, hehehe!!
We ain't afraid of NOTHIN' and NOBODY!!! (except you, Oh Great One)
The next generation is preparing MWAHAHAHAHAHA!
WE JUST HAVE ONE DRAWBACK......it is quite a problem ;(
I'm working on it, I swear!!!!!!!!!!!
giggles4488
56-60
, F
21 Responses
3
Feb 12, 2010