Bachelors Of Science In Media Arts And Animation.
To be honest, I do not even know what that means. I know it means I have my BA in the arts of animation and that this degree will eventually get me a decent career - this is where should I pat myself on the back, right?
I'm not so sure. I suppose that my going to college has been quite a ride, but I'm not inclined to think that I by any means deserve a pat on the back. I am not an animator, nor do I claim to have any knowledge of the science behind it? My school is ridiculous, what I graduated as from it isn't even a possible major, it's something I had to fight to graduate as. My school didn't want any of the MAA students graduating as 2D artists, they demanded some form of 3D within their portfolio.
I am a Visual Development Artist, that's what I'm getting at. For those of you that are not quite certain what that means, I'll try and break it down for you.
What I do, essentially, is create characters, environments, props, and creatures through a process called "visual development." I sort through various styles and ideas to create the perfect look and feel for the characters and the world around them throughout the production process of a game, movie, book, etc.
It looks like this: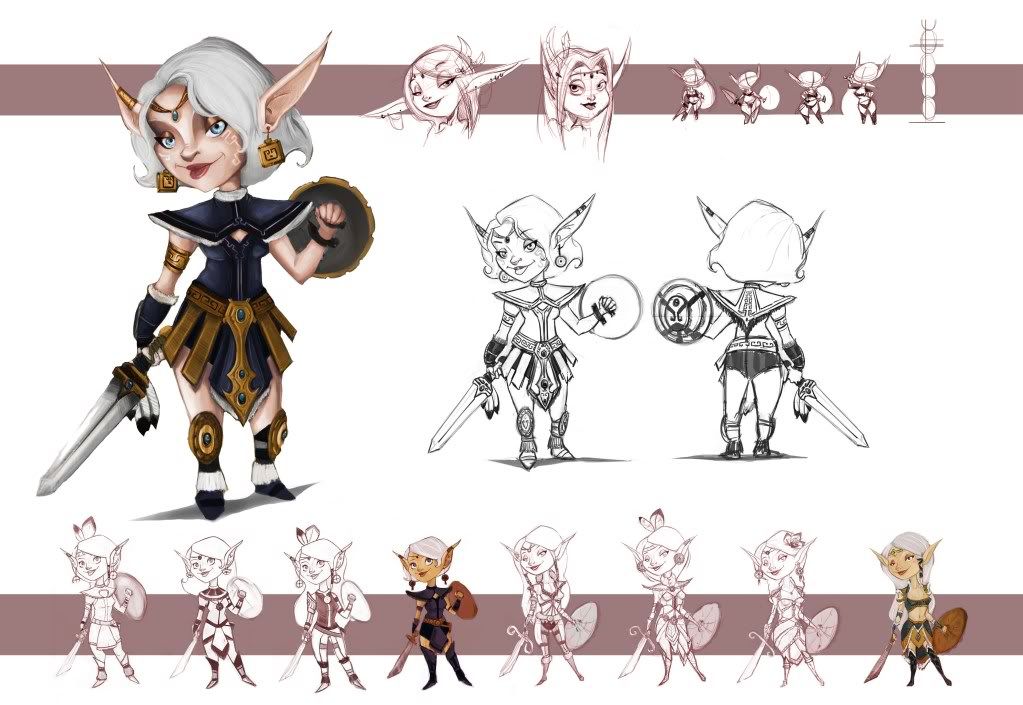 This is a character I designed months and months ago, but here is the process in which she was created.
This is called a layout sheet, you can see the silhouettes I started with, the first couple of sketches, the turn around, and then the full render. In short: this is what I do.
After this, I would then give the sheet to a3D modeler, who, in turn, would model the character out and Z-brush it(sculpt details in a 3D program and paint it). Fortunately, I am capable of all jobs, as shown here: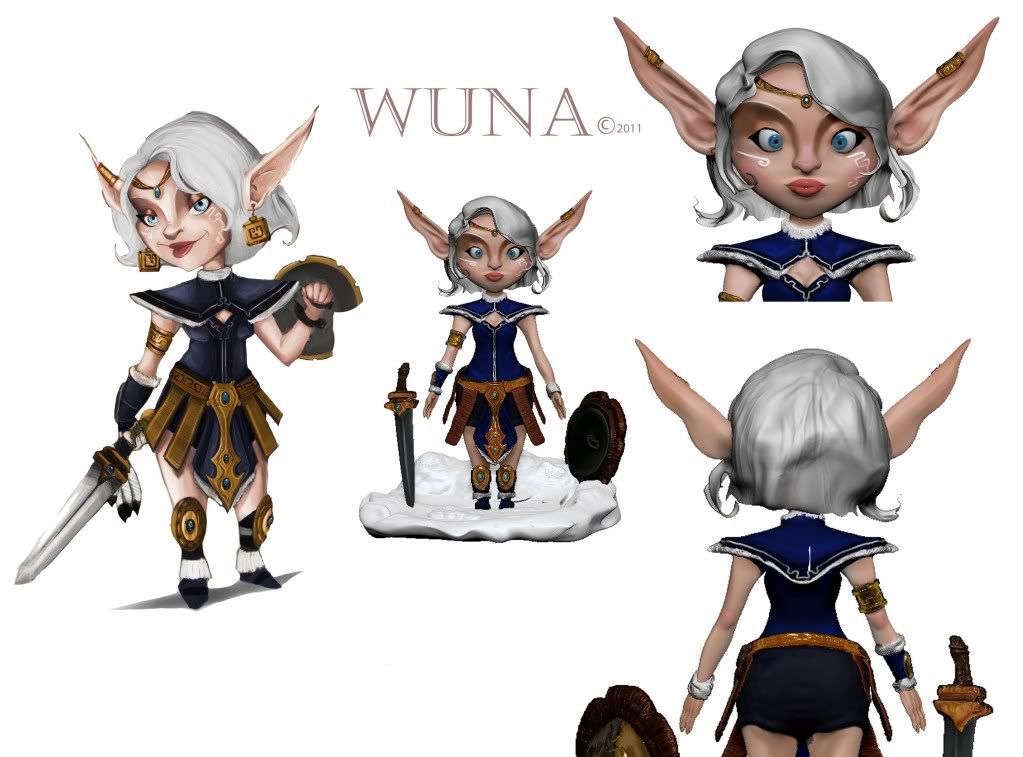 So, as you can see, I... draw stuff, haha.
It's nothing crazy, but hopefully it will take me where I need to go to support myself and my family =}
If I can live comfortably while also doing something that I love -- I think that rings the bells of true success.