Roomer Room 1968-1969
My twin sister and I in 1968-1969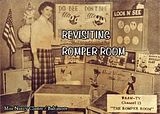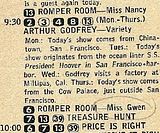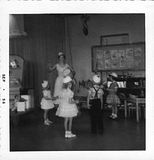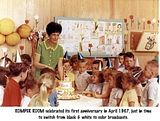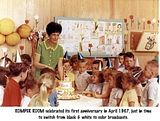 wen t OHIO and we were on the room per room mom dressed us just

alike . i our rember our class was on .tv ,
looking for the episode that we was on. I rember it was a
fall day and we went to ohio our 2 classess, we got to the big studieos.
We got to the studios where they filemed the shows nexk door they were doing the children show the bozo show . so I rember they asked for kids to come up and play some of the games so my sister and I got picked . it was so cool. I could see the men with the big camrara with red lights on the top of the camras , the screens was black and white or shall I say gray and white . so this person told us not to look at the big bright lights , and of corse we did . but do bee came in she was a big bee person, we played
A game with sticks and we were passing a octagone looking wire ball to the other children. It was so fun spending the day there watching my hero miss nancy talk to all of us all the games we played.
I will never forget that day it was so fun. Ive found some pictures of different years so my sister and I was in the audience and we also were picked to play a game with do be . so I hope everyone enjoys the blog.
lunnas
41-45
, F
10 Responses
1
Feb 11, 2010