The Sheeba
I was with her yesterday. Her wise and gentle eyes looked right into mine shortly before she took her last breath. All i could do is whisper "thank you, thank you for everything". She went as peacefully as she lived. Her body comfortably stretched out on a blanket. If i didn't know any better i would think she is just taking a nap.
It seems just like yesterday, i walked into that animal shelter. Among many dogs and pups of all shapes and sizes was this white,awkward looking one. As i stopped by her cage she came closer, calmly sat down, looked right into my eyes and barked as if she was saying "there you are, i have been waiting for you". I was captivated by her calm boldness in that moment. There was that something in her eyes i couldn't put my finger on then but i knew that she is coming home with me.
The 15 years between those two moments answered that question of what it was i saw in her eyes. It was her quiet magnificence. She was charismatic, graceful and wise. She was utterly gentle yet a leader and protector. She instinctively knew when to be calm and collected and when it's time to just have silly fun. And she had all kinds of fun :)
She was not a one person dog. Sheeba was a family dog..heck, she was the dog of the entire neighborhood. She knew everyone and everyone knew her. She even kept an eye on the kids at play and made a lot of noise when someone who didn't belong there showed up. She never left our property by herself...ever. She would wait for her friends, dogs and people, to come over to say hi. And they all did and were always calmly welcomed :) Everyone loved Sheeba.
Sheeba was an active and very healthy dog all of her life. She was always ready for a run or a swim. It was just in the recent couple of years that her advanced doggie age started showing more and more. She slept most of the time and moved a lot slower. This pretty much coincided with our move out of the busy neighbourhood onto a quiet farm next to a senior citizen center. She made new friends here and was happily and peacefully hanging out and bringing joy to the old country folks. I often heard the nurse quietly call Sheeba over and letting her in through the back door for a visit with the seniors. It always made me smile.
The last few months brought more signs of aging and for the first time we noticed that Sheeba has hard time getting up and also realized that something more serious is going on as well. And there was. Treatment didn't really work and she was getting weaker and weaker with each passing day and now there was this tiredness in her wise and gentle eyes. The time came to let her go before the suffering got to great.
We made the whole past weekend about her. She went for a drive to her favorite place, the beach, on Saturday. She loved it :)
And Sunday was really special because so many of her friends showed up to see her one more time. Even some of the kids from the old neighbourhood ,now with their own little ones, came to visit their childhood friend. Sheeba was loved by many. And someone said..."if only love could keep her alive she would never die".
Well, to me she never will. She will live on in my heart as long as i do.
And i believe that when my time comes she'll be there to look me in the eyes and bark just like the first time. "there you are, i have been waiting for you".
But right now i miss her so very much.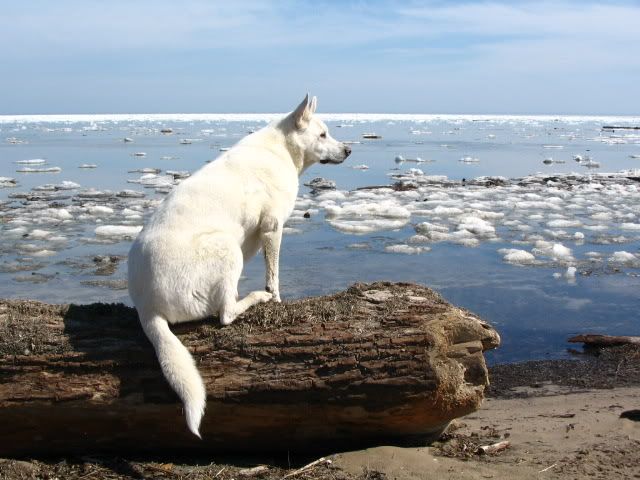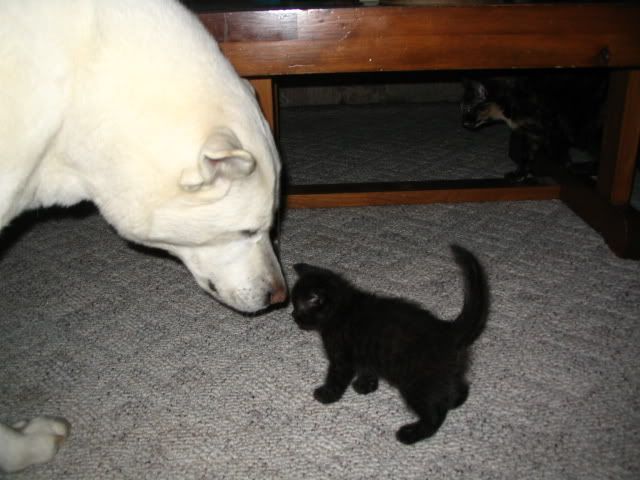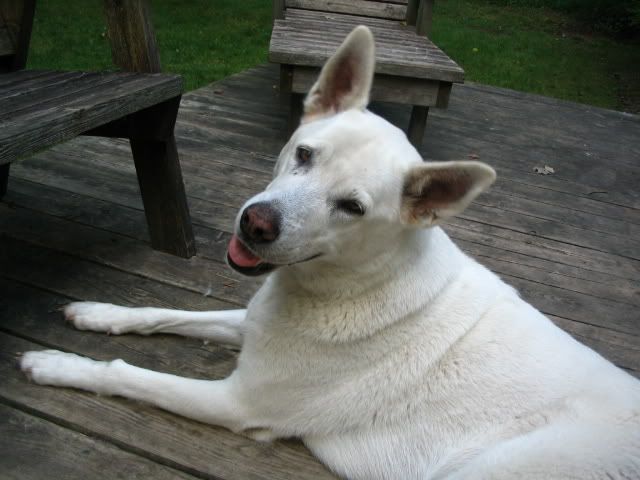 trailguide
36-40
, F
42 Responses
14
Feb 8, 2011