I Like To Think So!
I am honestly of the belief that everyone in one way or another has their own unique style. Something that seems made just for them.



I, for one, have always been either way ahead or way behind of what fashionable. Usually the latter of the two. I wore neckties when I was in highschool before it was common for a girl to do so.



Lately, however, I've been incredibly aesthetically pleased by victorian-inspired clothing. The ruffles and lacing are so delicate and feminine. Very flattering to the female form. Especially the more....curvacious variety.



My latest clothing obsession is a lovely jacket from Chic Star.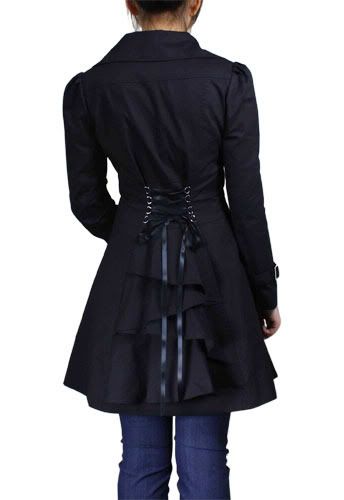 It can be found here: http://www.chicstar.com/storefront/listproducts.aspx?Plus-Size-Lace-Up-Ruffled-Jacket&id=8168



I love pretty much everything about the design. The shape of it, and all the small details really make it quite a phenomenal piece. The lacing in the back puts you in mind of the much more strict corsets women used to don, without all the squeeze. The ruffles are beautifully feminine without seeming too gaudy.



I definitely plan on eventually owning this. I love the sheer simplicity of it.



I'd also highly recommend all you ladies (sorry gents, from what I can see they don't offer any male clothing!) check out Chic Star for some very fairly-priced clothing items. They have a ton of gorgeous dresses as well!