My Lifetime Is Told Through My Ink
I'm currently working on a whole back piece.
My first tattoo was a tribal-ish "C" turtle. Followed by a Hawaiian quilt design. Which now have new neighbors of mermaids, astrology symbols, a pirate ship. Soon to be waves, a compass rose and maybe a few other elements.
Every tattoo I have is family related. Because in the end that's all I have.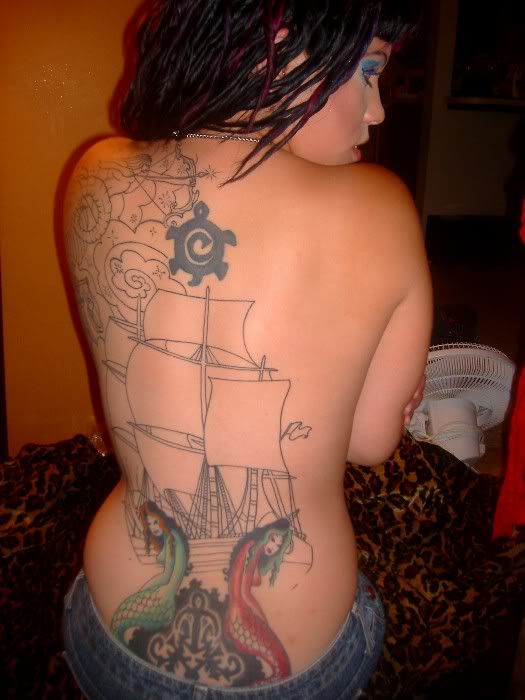 BettyBetty
22-25
, F
5 Responses
1
May 3, 2007