A Woman ... Nothing More, Nothing Less.
i have a male body but i think like a female ...
always have my whole life ...
i even have 10-14 days out of every month that i am so seriously moody. i can be either physically drained or wired as though i'm possessed!
so i ask you ... why the heck was i born with a male body.
My body tends to behave like a female's to a point and i think and behave almost totally feminine. Yes, i get some looks at times ... some good and some not.
My teen years i pretty much embraced it ... had friends who treated me as a girl. i loved it!
And then society's dictates took over.
Years of warring within myself and then ... my epiphany.
Finally acceptance of myself, realizing, hey ... this isn't my fault.
i'm not totally out, but i allow myself to be myself.
Mentally, i a woman in charge of my own life.
My actions are feminine. How i sit and walk and talk and feel.
i even allow my feelings and desires for men to invigorate me, not beating myself up any more.
The beautiful dresses and clothes and shoes will come in due time.
My children see it at times and just grin ... but never confront me or attack me.
At some point, when i know my responsibilities for years living as the man i wasn't are complete ...
i will step out and begin my formal process of becoming the woman i am.
"I have committed no crime. My only "sin" was to be born in the wrong body." ~ Caroline Cossey
"I don't mind living in a man's world , just as long as i can be a woman in it ~ Marilyn Monroe
Transgender women -
Pop Group 'Lady'
Candis Cayne
Mianne Bagger
Terry Noel
Marcie Bowers, MD
Leslie Townsend
Christine Jorgensen
Canary Conn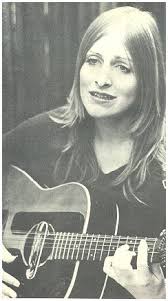 Lynn Conway
Caroline Coosey
'Bond Girl'

Josie06
56-60
, F
3 Responses
0
Mar 27, 2009