Completed Projects
I knit ;-) though nothing too complex. I find that I have too many people to make scarves and blankies for so far :-D I started knitting a few years ago, but I'm self taught so the complex stuff makes me twitch a little bit. I'm still really a beginner. My husband bought me a magazine once and OH MY GOODNESS... the patterns in there are way more complicated than the few i've bought off the shelf with my yarn. The patterns keep me doing something new every time though and that's awesome.

I DO want to learn how to do sox though and i am thinking about buying the magic circle book, it looks super cool.

I DID make a bedroll (which is just a REALLY long blankie i stitched together.. i am buying a foam mattress pad to stuff it with so i can wash it whenever i want.

I just recently started taking pictures of my complete projects.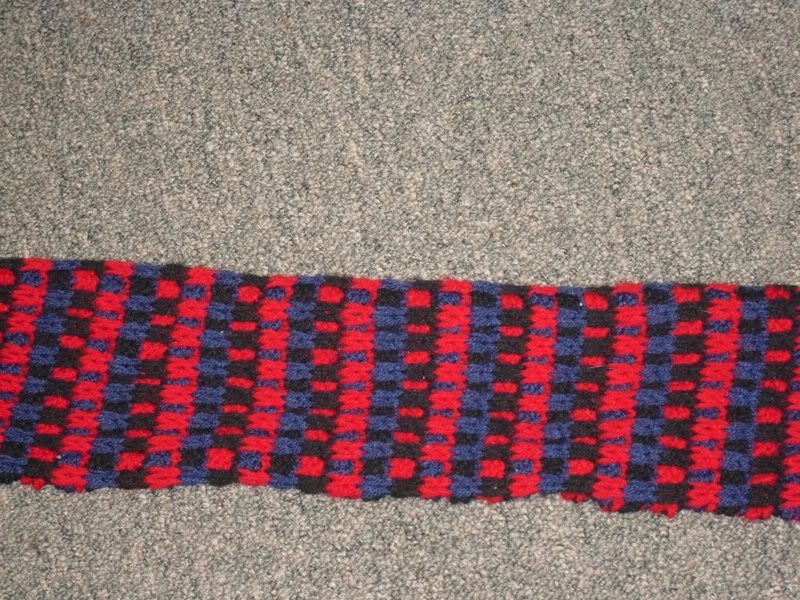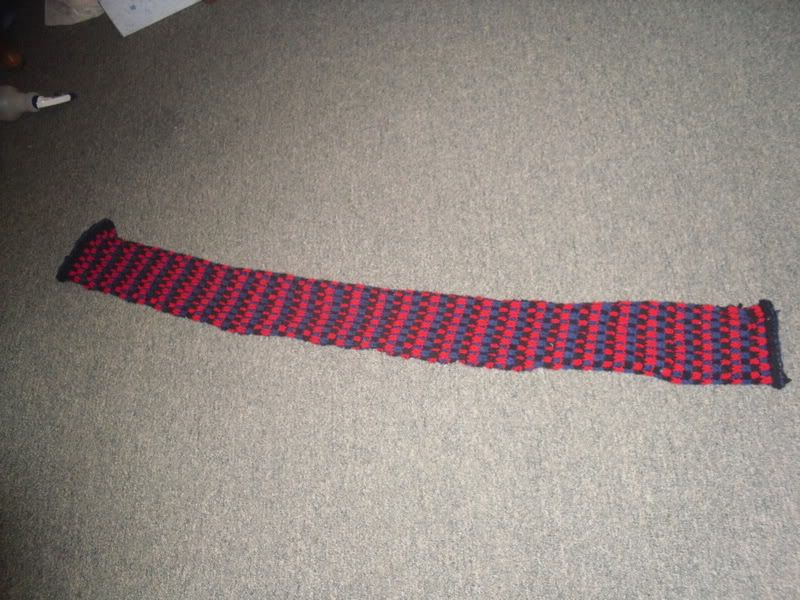 Tynan's Scarf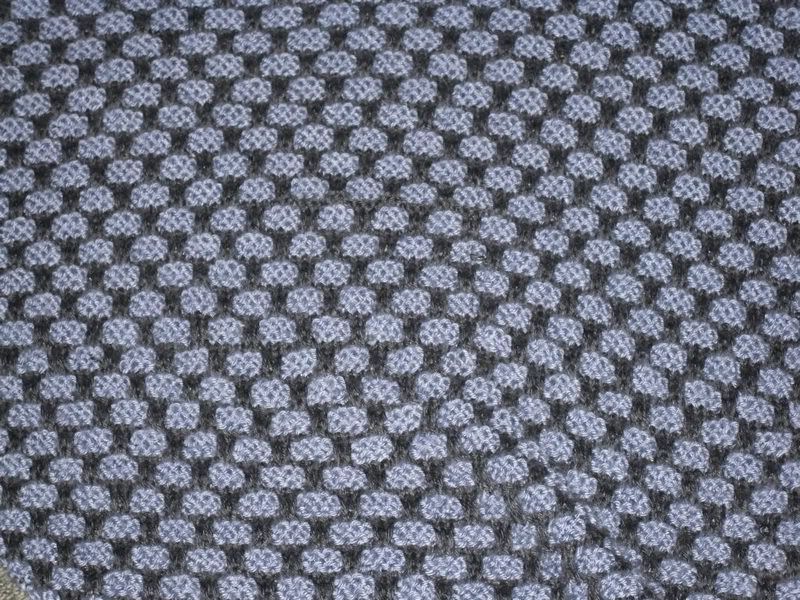 My shawl (My first pattern WHOOT!) You are supposed to put fringes on it but 1. i dont like the fringes and 2. you are supposed to frame it with crochet and i dont know how... Baby says its as soft as she is ;-)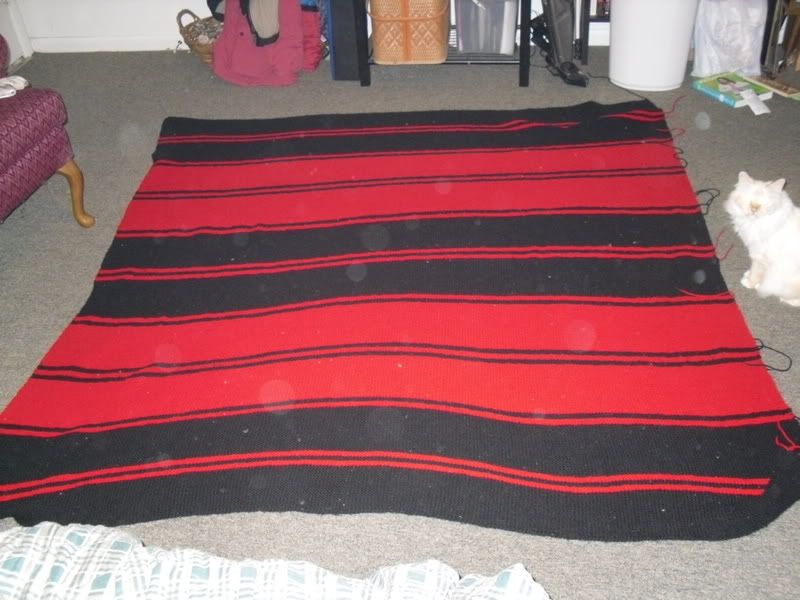 Full sized blankie (fits on a full bed)

hehe thanx for letting me show off a bit

Right now i'm working on a scrap blankie, a red and green shawl for my mommy. I've also got a lap blankie for me in the works that i cant find the right yellow for so its paused until i can get to a town with a Hobby lobby to find colors. I ALWAYS have 2 projects running because sometimes i get tired of looking at the colors from one project.. (does that happen to anybody else??) I'm really wanting to get one of my patterns done because i found this cute baby "snuggler" that has a bunny head on the top and then is just a blankie other wise. I just discovered that the Lion yarn homepage has MANY free patterns, you have to register to see them, but there's lots of cools stuff written int he pattern language i understand.

Caska
Shierke
26-30
, F
4 Responses
0
Mar 2, 2009