Edible Memories
I have always loved cooking and baking for my family and friends. Over the years I have studied and worked with sugar molds, tempering chocolate and the art of making flowers with royal icing. I find it relaxing and rewarding. I took a few classes in cake decorating when I was 17 and was hooked for life. On several occasions, when I felt it was important to stay home with my children, I put my career on hold and used my cake decorating skills and my skills as a chocolatier to supplement my income.
There is nothing like the feeling of accomplishment when you are standing at a wedding reception and all your hard work and creative ideas have made the bride and groom smile or deliver your creation to a child's birthday party and their face lights up with joy at the sight of their favorite cartoon character.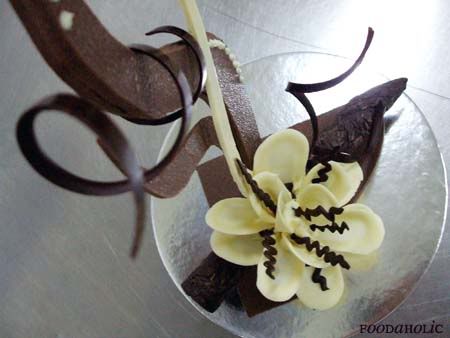 My favorite part of the process is sitting down with pen and paper and sketching out my ideas ..... working out a plan that will be original, beautiful, the perfect cake for the occasion. It is quite a challenge. I think the most challenging cakes I have done were the most fun. I was asked to make a cake for a man who loved riding his motorcycle and his wife wanted the motorcycle with him on it! Carving a Harley out of cake nearly drove me to the loony bin but after a few million crumbs and a gum paste meltdown, it all came together and her husband was happy and surprised with the result. The MOST fun I ever had was making a cake for a woman who ran a floral business. I was given a free hand to do whatever my imagination could come up with and I was in heaven making all the beautiful flowers and putting together a 7 tier cake that would reflect this woman's passion for her business.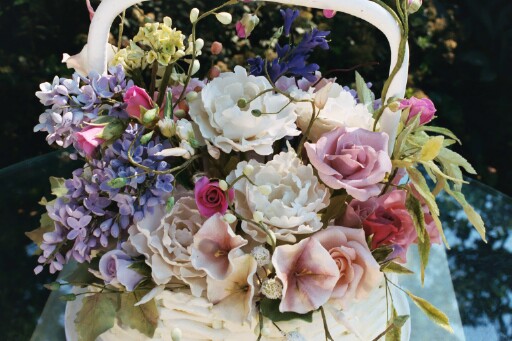 I was trying to think of my favorite cakes to make while writing this story.....but like any art form, your latest creation is your favorite and I feel the best is yet to come. I have made cakes and chocolate sculptures for every occasion but if I had to choose? I think I would have to say the cakes I have made for children. There is nothing like hearing the squeals of delight when they walk into the room and see their favorite baby doll, Hot Wheels car, Looney Tunes character or something all spooky and ghoulish for Halloween! I love the sophisticated and beautiful but I am a kid at heart.
To put it in a nutshell, I love making memories for people!
giggles4488
56-60
, F
0
Feb 6, 2010