As I Sit In The Dusty Attick .....
I opened the box which I found inside the captains chest wrapped in old woolen blankets . First to catch my eye a book "A Brief Record of the Advance of the Egyptian Expeditionary Force under the command of General Sir Edmund H.H. Allenby ,G.C.B,G.C.M.C July 1917 to October 1918 . Inside a host of maps and over two hundred pages of detail it also contains newspaper clippings from the Palestine News placed between the pages giving a soldiers view of the war .
Toward the back I come across a letter written but never sent ,the author Pvt Robert Bones 316177 15 CCM EEF
Next a picture of the regiment ...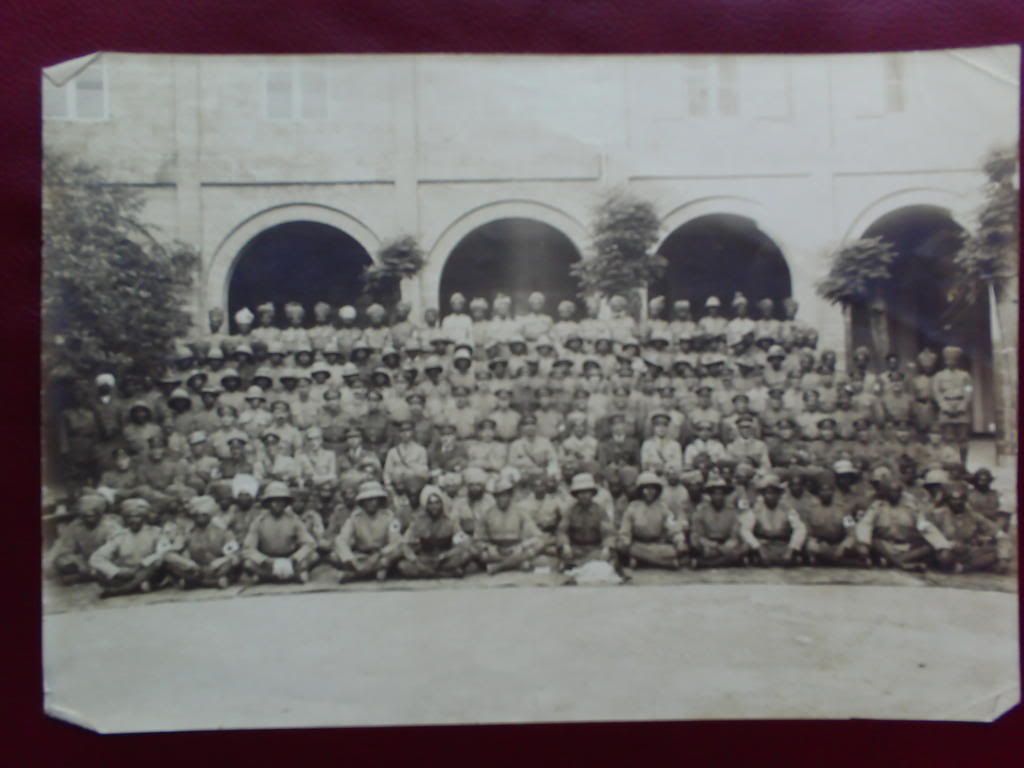 Then some small memento,s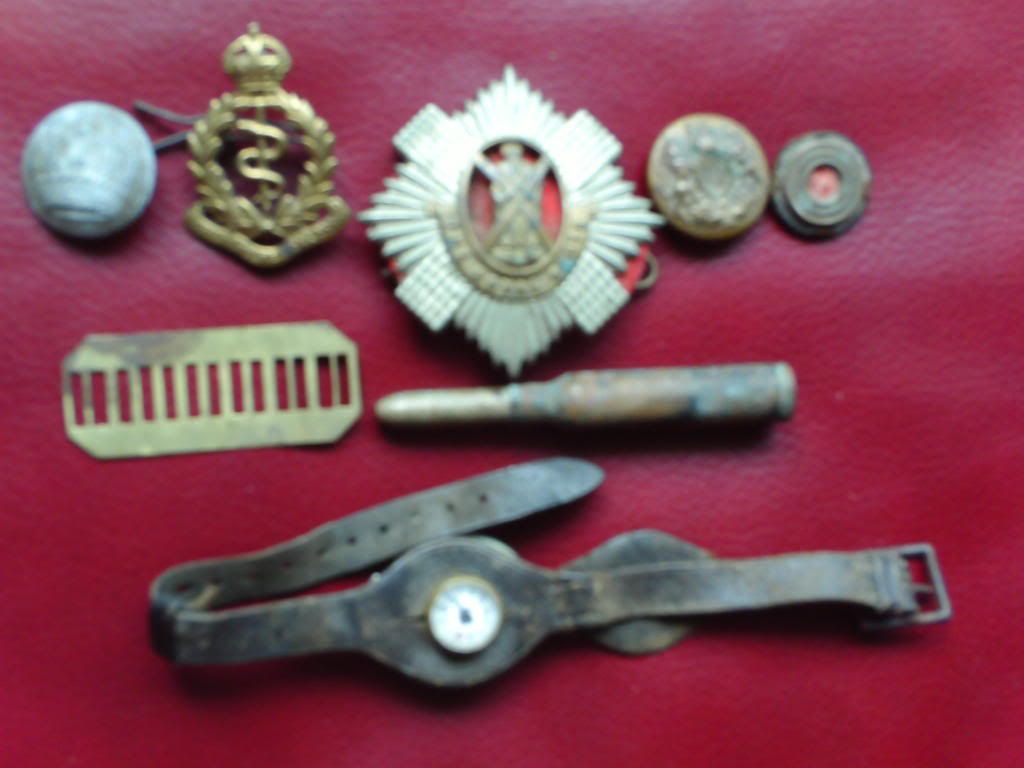 A soldiers bible .....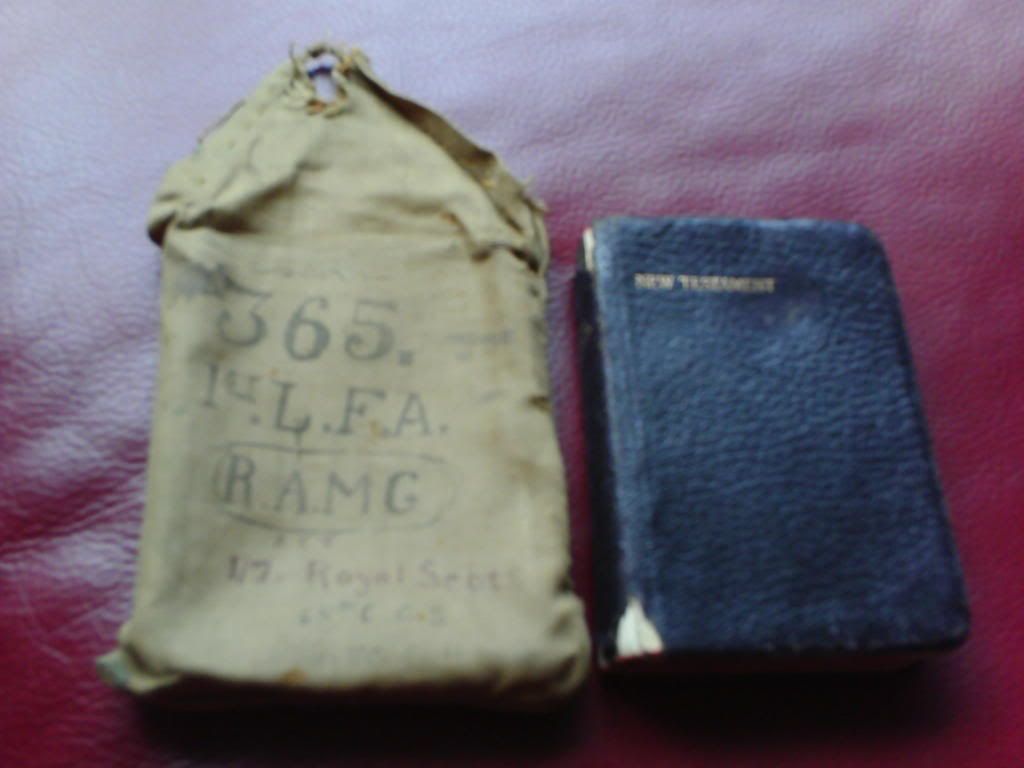 His purse with money .......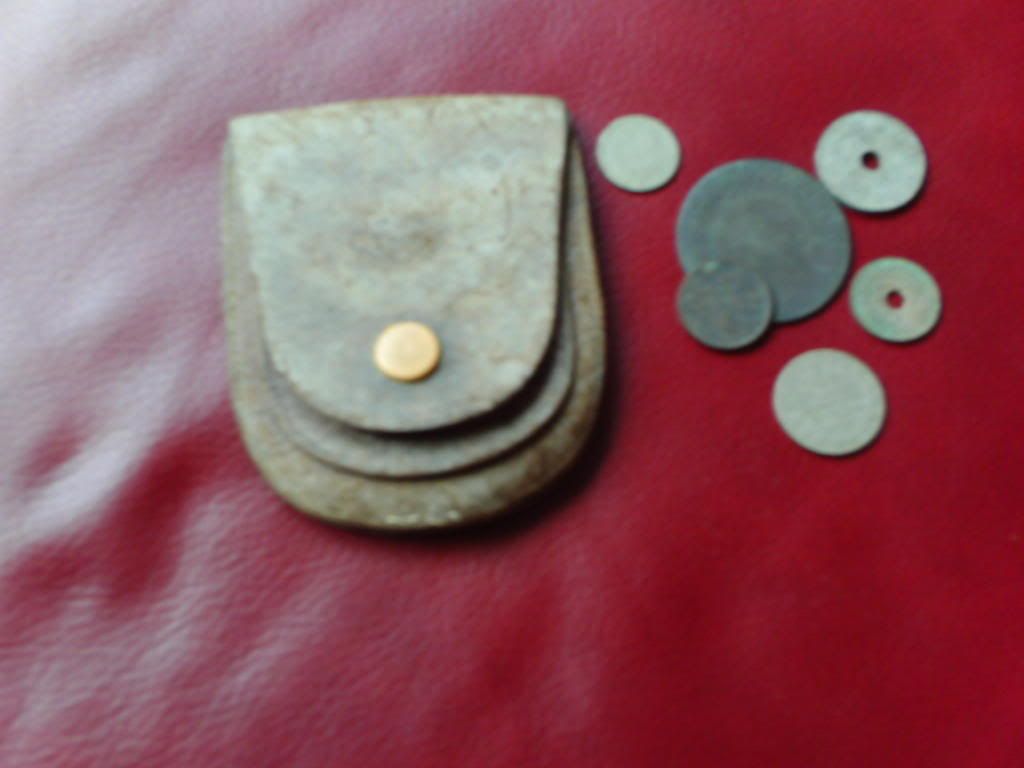 Thankfully Robert came home .....
salar1
51-55
, M
2 Responses
0
Aug 5, 2010