Black Is Beautiful!
i love wearing black nylons cause they make me feel so sexy and desirable.
i love a LBD with some sexy black stilettos cause they are sexy and accentuate exactly what i want to show off.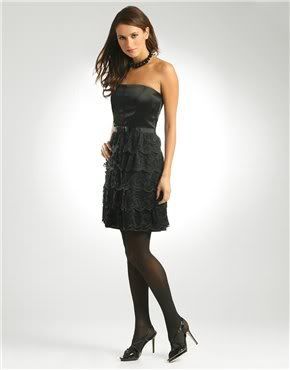 i even love a black and white polka dot to draw his attention.
i love dark chocolate.
And i love that black men are so beautiful and they have such delicious skin tones. Some a deep rich dark chocolate or ebony or a sexy mocha color. Their skin is almost sensuous to the touch. They appear more athletic, sexy and confident with a style and an edge that can catch a girls eye. They make eye contact often and i just can't imaging one bumbling through a seduction.
i love the color black. It goes with everything and every other color. It makes me feel slimmer and really classy. It is simple, yet smart and elegant and sophisticated.
i love black ... the look, the feel and the taste.
Josie06
56-60
, F
2 Responses
0
Mar 12, 2009