NANA
Definitely one of my fave manga and anime series. It's about two girls friendship and the bond that they will share.
Nana Osaki is a punk singer who wants to debut with her band as soon as possible to leave her ex-boyfriend, Ren Honjo, behind. Nana was the lead vocalist in their old band with Ren, and they lived together as lovers. When Ren is offered a chance to debut in Tokyo as a replacement member of the popular band Trapnest (T-Nest for short), Nana chooses to cultivate her own band, Black Stones (BlaSt for short) instead.
Nana Komatsu, the other Nana, is called Hachi (after Hachikō) as she has weak mental characteristics that resemble a puppy. With a habit of falling in love at first sight, Hachi has always depended on other people to help her. When her friends and then boyfriend leave for Tokyo, she decides to join them a year later after having saved enough money.
Nana and Hachi meet in a train by chance, both on their way to Tokyo. After a string of coincidences, they come to live together in an apartment numbered 707. Despite having contrasting characters and ideals, the Nanas like and respect each other.
While the Black Stones begin to gain popularity at live gigs, other issues need resolving, especially in the areas of romance. The story of Nana revolves heavily on the romance and relationships of the two characters as one seeks fame and recognition while the other seeks love and happiness. (courtesy of Wikipedia)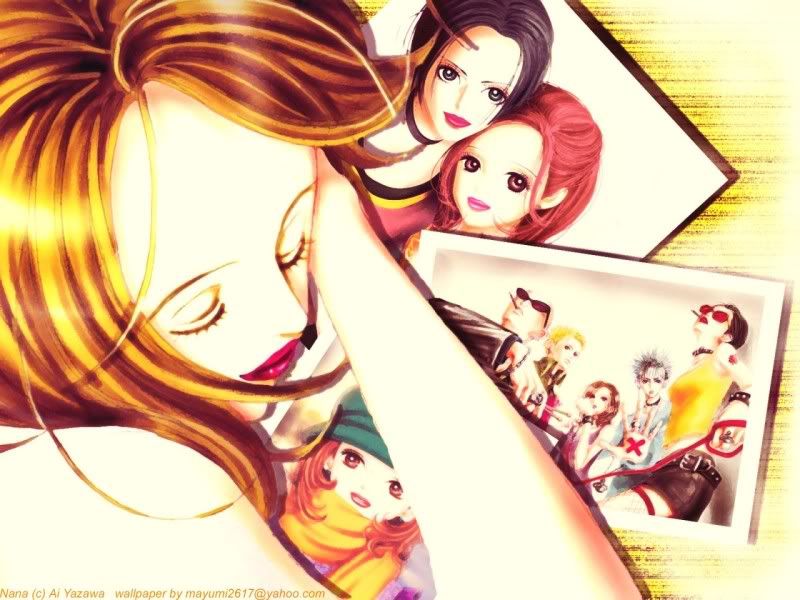 Reira
26-30
, F
4 Responses
4
May 5, 2008