Why Do Gentlemen Prefer Blondes?
It's a title to a famous movie, and a widely held notion -- all things being equal, men prefer blonde haired women versus brunettes or redheads. There is zero evidence that blonde women are objectively more attractive than brunettes or redheads (e.g., via deformity rate or health), so why might this be? Science, specifically sexual selection, might provide an answer.

First, there is no way to tell a woman's age directly; it can only be deduced from their appearance.

Blonde hair, except in pure Nordic people, starts getting darker as women age (recall how common blonde hair is among children). Flip it the other way-- blonde hair would be a strong indicator that a woman is young-- meaning childbearing age. So, in societies where clothes were necessary (as in cold, northern European climates), men who preferred women with blonde hair would help increase their odds that their mate could bear children. Since these gentleman would presumably have more children than men who chose older mates (a higher proportion of which may have been darker haired), the inherited trait for preferring blonde hair, and the cultural association of blonde hair with youth and progeny-- would be solidified. Thus, "gentleman prefer blondes."

Interestingly enough, most of the indicators of great female beauty: clear skin, cherry red lips, perky breasts, narrow waists, and yes, blonde hair, physically do not persist in most women past their twenties. From the perspective of evolutionary psychology, these might be the only obvious clues that reveal age, which is such a critical factor for reproduction.

Now, is the preference for blondes just a myth? At least historically, there is little doubt that blonde was strongly associated with 'attractive.' Ancient Roman women dyed their hair blonde, and Renaissance Italians indelibly associated blonde hair with beauty; likewise in England, 'fair' and 'beautiful' meant the same thing.

In any case, beyond attempting to answer the question, 'do guys like blondes more than brunettes or redheads,' it is fascinating to see where essentially arbitrary traits might have originated. Ultimately, like many of our previously useful traits, these factors can (and are) easily be overridden by personal preference and circumstance. Truly, to each their own!

digg_url = 'http://digg.com/general_sciences/Sexual_Selection_Says_Gentlemen_Prefer_Blondes';
Marilyn Monroe's marquee clip from Gentlemen Prefer Blondes, singing "Diamonds are a Girl's Best Friend"


digg_url = 'http://digg.com/general_sciences/Sexual_Selection_Says_Gentlemen_Prefer_Blondes';
Further Reading
:
If you find the concept of sexual selection interesting, please read:
Matt Ridley, The Red Queen:
http://www.amazon.com/Red-Queen-Evolution-Human-Nature/dp/0060556579/
Richard Dawkins, The Selfish Gene:
http://www.amazon.com/Selfish-Gene-Anniversary-Introduction/dp/0199291152/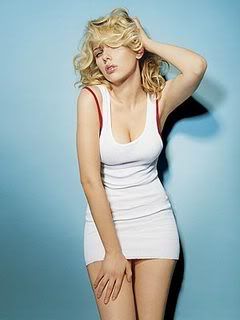 OR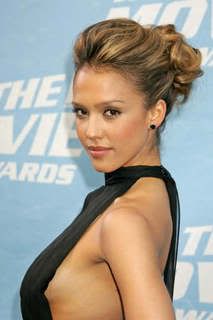 digg_url = 'http://digg.com/general_sciences/Sexual_Selection_Says_Gentlemen_Prefer_Blondes';
theTruth
31-35
, M
18 Responses
3
Jun 23, 2008