Look At Me Attention Whour Disclaimer
Look At Me Attention Whours Disclaimer
Is a general disclaimer used on Meltdowns, Call Outs and Rants it takes on infinium strength if the content of the information passing ons involves drama which exists both IRL and OL simultaneously and in which you've inserted yourself into the drama without actual cause.
It releases one from any reproach of "drama" haters who don't like "drama" any attempt of a hater to deny a LAMAW their right is instantly labeled a murderer.
Attention Whours live off of drama and attention without it they will die, any attempts to calm them down, ignore them, or in away lower the levels of drama and attention is an act of homicide.
The LAMAW! Is useless in disclaimings of any logical or fact ba
sed debateryings.

The LAMAW Anthem____________



The LAMAW Motto_______________



The LAMAW Mascot_______________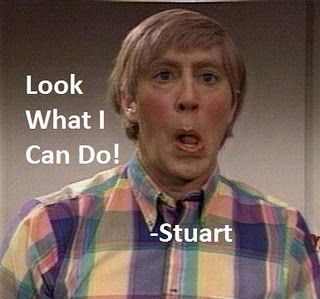 The LAMAW Banner__________




LAMAW Emoticon_____________________
٩(͡๏̯͡๏)۶



As always images can be used in addition to or in place of the disclaimer.


Let them know your disclaimer is totally legit by Providing a link to this post. is always wise and will render any claims of disclaimer failability pwnt.

One may also use " ?!!!!!?" inplace of "LAMAW"
And improper usage of the *'s can cause a disclaimer fail.









Vivagalore
31-35
, F
4 Responses
6
Aug 17, 2012