MONSANTO'S POISONED FOODS AND GENETICALLY MODIFIED APPLES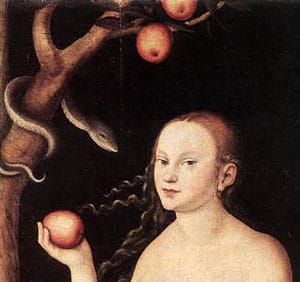 Busted: Biotech Leader 'Syngenta' Charged Over Covering Up Animal Deaths from GM Corn



In a riveting victory against genetically modified creations, a major biotech company known as Syngenta has been criminally charged for denying knowledge that its GM Bt corn actually kills livestock.
What's more is not only did the company deny this fact, but they did so in a civil court case that ended back in 2007.
The charges were finally issued after a long legal struggle against the mega corp initiated by a German farmer named Gottfried Gloeckner whose dairy cattle died after eating the Bt toxin and coming down with a 'mysterious' illness.

NOW WE GOT ...
 
British scientists at the John Innes Center recently won a $10 million grant from the Gates Foundation.

Where's the money going?
Not surprisingly, as Gates owns over 500,000 shares of Monsanto stock, the organization is putting even more money into genetically modified cereal crops (corn, wheat and rice, to name a few).
Genetically Modified Apples Newest GMO Creation to be Pushed on Consumers



After setting sights on creating a heavily modified apple that 'never browns' and doing their very best to hide the fact that they are indeed genetically altered, a biotech corporation known as Okanagan Specialty Fruits is now pushing for their new genetically modified apples to hit the market.
The company recently submitted an application to the Canadian Food Inspection Agency to launch their initiative to get the apples into your local grocery market and reap 'improved industry sales', but they made sure that the data was not available to the public.
Now, after providing virtually no information to the citizens of Canada and submitting only two pages of information on the product actually written by the company, Okanagan Specialty Fruits is now set on a United States release.
On July 9th, the USDA posted the corporation's request for approval on their website for the genetically modified 'non-browning' apples, giving the public 60 days to comment before ultimately making a decision.
The move has outraged many watchdog organizations, who have continued to highlight the fact that the initial submission to the Canadian government was 'embarrassing' in its utter lack of real information. Speaking on behalf of the Canadian Biotechnology Action Network, activist and biotech researcher Lucy Sharratt stated:
"The CFIA should be deeply embarrassed for wasting Canadian's time on a false invitation to comment on the GM apple… the CFIA public comment period was always a sham because it was based on no data but this farce is now completely exposed."
One reason that some citizens are concerned is the fact that biotechnology researchers have openly admitted that while only one gene is necessary to be altered to prevent browning in the apples, the change could likely affect a multitude of other genes in the process. And with unknown gene changes comes unknown consequences.
In case you're skeptical, even Monsanto's top PhD researchers have openly stated to former Monsanto employee and whistleblower Kirk Azevedo that during the genetic modification process "other proteins that are being produced, not just the one we want, a byproduct of the genetic engineering process."
Eventually leaving the company and coming out to expose their health-wrecking practices, Azevedo reports:
"I saw what was really the fraud associated with genetic engineering. My impression, and I think most people's impression with genetically engineered foods and crops and other things, is that it's just like putting one gene in there and that one gene is expressed….But in reality, the process of genetic engineering changes the cell in such a way that it's unknown what the effects are going to be."
THEMADHATTERXXXX
46-50
, M
2 Responses
3
Jul 31, 2012