Although There Is No Research To Back This Up..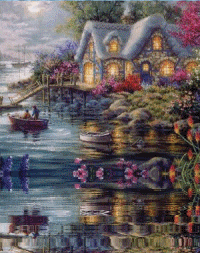 Perhaps I am wrong, but I am inclined to believe there are as many men abused as women.  However men tend to remain silent about what they have endured due to the way our society views abused men.  
 
It seems men do not have the same type of freedom that women have to tell.  This is so wrong.  Men deserve to be given the same opportunity as women to speak with out the worry of being frowned upon or stereo-typed as gay or weak.   Abused men are no weaker then women.  And if it so happens that an abused man is gay, it does it does not necessarily mean it is a result of his abuse.
 
I would like to send a direct message to men.   Please,  if you have been abused, please do not suffer in silence, alone with your pain.   

Why are you remaining quiet? 
Do you feel your abuse is a secret? 
If you believe your abuse should be kept a secret, why?

The abuse may have been a secret at one time, but it was NEVER EVER your secret.   No, it was and it is not your secret.   You, like so many others, were told "it's a secret."    And  I guess perhaps it was a secret while it was happening.   You were fooled into believeing it was by the person who abused you.   The secret that you have been towing does not belongs to you, it belongs to the person who abused  you.  

Please, make a stand and refuse to carry the burden of a secret that does not belong to you.    Call one of the resources that are listed on this page.   By speaking out you will be paving the way for other men who are living in silence so he does not have to remain in silence. 
 
You are not to blame.
You have done nothing wrong.
You have nothing to feel ashamed of.  
You had no control over what happened. 
You did not ask to be abused anymore then you wanted to be abuse.  
 
The only person at fault for the wrong doing is the person who took advantage of your trust and who betrayed you. 
    
RESOURCES THAT MAY HELP
If you are a male survivor of sexual abuse here are a few web sites to get you started. 
MaleSurvivor                                                                                                                                                                                 
http://www.malesurvivor.org/survivors.html                                                                                                                                                                                                     (They have a neswletter and lots of personal experience from other men.)   
Men's Web       
http://www.menweb.org/sexabupg.htm                                                                                                                                                                                                   
One of the Largest sites for men on all issues in life
After Silence  
http://www.aftersilence.org/male-survivors.php     
Pandora's Project. 
http://www.pandys.org/malesurvivors.html
Abuse Empowered Survive Thrive     
http://www.aest.org.uk/survivors/male/
RAINN 1-800-656-HOPE  (A hotline that will hook you up with a group in the area you live in) 

Father's Touch                                            
http://www.fatherstouch.com/
Hope For Healing Org              
http://www.hopeforhealing.org/male.html
 BOOKS
1) Climbing Out of Hell by Jeffrey Miller.                         
2) The Invisible Wound. by Dr. Wayne Kritzberg                      
3)  A Man Overcomes The Tragic Aftermath Of Childhood Sexual Abuse by Richard Berendzen      
Four excellent books by a great author, Scott Abraham
1)  Be Gone        
2)  Survival and Living                               
3)  Yes, Women Do                                                            
4)   Take Care of Your Mother; or Else                                                                                                                                                                                                                                                                                                                                                                                                                                                                                                                                                                                                                                                                                                                                                                                                                              
Hot Peaches   
http://www.hotpeachpages.net/canada/canada1.html

TWO MORE BOOKS 
When She Was Bad  by Patrica Pearson                                    
Abused Men: The Hidden Side Of  Domestic Violence   by Philip Cook         
 

 
 

 


 
sherry123456789
46-50
, F
22 Responses
16
Mar 12, 2010