Humorous, Stupid, Spiritually Healing Life
I'm not your typical GUY WITH A DEADLY DIAGNOSIS, SOUTH BRONX, BURNT BUILDINGS, HEROIN ADDICTS, MY ADDIDAS, "FIRE IN THE HOLE" From FDNY to Brain Cancer, My Truths, Beliefs, A Shoplifter in a Half, and my 94 Geo Church Humorous, Stupid, Spiritually Healing Life here in sunny Florida February 22, 2009 I will be 41 and I'm still looking for another miracle. I WOULD LIKE TO MY STORY ON Valentines Day or on that day to celebrate another year…
T U T O
"THE UNIVERSE TO ONE"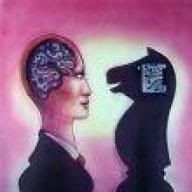 My writings sucks and needs tons of help in every single direction, Please try to get through some of it though I have a minimal high school Education. I have awful sentences and paragraphs that don't make any sense. I repeat the same thoughts over and over again and my spelling might scare you. but I do pray that someone out there can actually see what I'm trying to say. I believe that I'm genuinely brainless at times but it is also where I can sense another miracle.
Tuto
"THE UNIVERSE TO ONE"
After being pronounced that my life is over with Brain Cancer
I had to find different ways to today's reality but to whom I am which is "Tuto" The Universe to One". Since about 5+ years ago I've done some stupid things simply based on I became disabled with a deadly diagnosis. Though unsure of my next day "I THANK GOD" every single moment I'm awake up without a seizure and opening my eyes listening to my wife gentle breathing.
Now for my granted time my eyes opened up just like anyone else's whose life is questioned; mine is even with a twitch of a muscle. Everyone has to find his or her own individual way gain sanity, acceptance, and to breathe easy. I made some changes because it took me time to come back to 'Tuto".
In 2003 I lost my job with FDNY-EMS first year on the Job. I was so pissed off that I ran my fourth NYC Marathon having a few cigarettes before and after the race. YES I finished two hours later then my last three. A journey began not accepting my reality but we all came "around the corner" one step at a time. So from the Bronx to a Trailer Park to Kissimmee Florida today, oh ye, and all my family followed. In my time I had to come around inside of me and so I did. I
Would play with kids in the Trailer Park after radiation/chemo treatments and sometimes I would throw up but I still would go out side to the kids for what I saw as my medicine and it worked for me. In my 5+ years I hate to say I became a thief, a shoplifter in a half just to feel good about myself and to give to my family whatever might be needed. For i.e. kid's clothes, my parent gifts on their special days, my 2 blessed sister, my eternal wife and kids and nothing could stop me. I made it my job to bring necessities home and I for the first time in my life became an addict of grabbing anything possible to take back home. It was intense every single time and just to let you know I never was a thief for 35 years of my life. I did get caught in New York and in Florida for taking some food and wine on my wife's Birthday. I was taken to jail and went through the process. Here I am from the heart and soul of the South Bronx where to a high degree of many of my friends got locked up or killed but my two best friends Terry Santiago became a Cop and Jerry Rivera became FDNY-EMS and move on to become a Firefighter. I wanted more back then so instead of putting my feet down I flew around the world for answers that I had no question too.
Anyway moving to Florida completely slowed down my life and it did achieve other goals. I must admit I have no regrets over what I've done. I did not expect to ever become a criminal but pardon my French "I had to f*cking do it", no second thoughts. It was a hell of run and as sick as this may sound it made me feel good but it did hurt my love ones so I had to close that door permanently... But when I look back I just nod my head back and forth and smile at my stupidity.
Here in Florida without real money considering I'm on SSD and my wife has stayed home with me assuring my safety and taking care of Christopher who is Autistic and Olivia which she is sixteen so it's a full time job. We have no money to spare at all but Thank God family keeps us going. Instead of taking stuff from stores I became a GARBAGE PICKER… People here come and go due to loosing houses, fore closers, broke just like us. I would respectful knock and ask them if they were throwing out the sofa or TV's that looked in good condition and commonly they said, "take it". Anything placed on the edge of the side walk I was told is garbage, "WHAT!!! "This became my life for 2 plus years picking up anything that looked good or I could fix it or just clean it up. I saw it as a blessing because when I got to Florida we came with absolutely nothing, my parents in their house virtually nada, and my younger sister with 4 kids zero. But I became the Puerto Rican "Sanford Son". Every single day I drive my economic little 94 Geo Metro and find all kinds of STUFF and I've actually filled-up 3-5 houses full of stuff. When you walk into my house from the garage into the house to the back yard you might think that we are doing well and getting paid solid dollars, ye right. I have found in 2 years 15-20 computers, 20 televisions, furniture, kitchen items, sofas, beds, bedroom set, expensive crazy items i.e. an $800.00 tread mill, $200.00 power washer for cars and houses, full blown stereo sets insane endless endless endless stuff. I became a fixer upper and many times opened something up that required a 10 cent fuse or cleaning so that in my way has nurtured me for a good time today.
It has been a ride in half and now with the gas prices rising up and with our economy still running around the "corner" to bring something home to my family. Fortunately our 94 Geo Metro, that got all of us here to sunny Florida, 50 Mile per gallon. In my crazy ways that Geo became where I'd pray and thank God for giving me another day. It's almost like an "Indiana Jones" thing with no special effects. I'll just say this out LOUD, no matter what it is needed for the house, no matter how big, me and that Geo always will find a safe way to bring it home. So if I felt a need to thank the car from my heart I knew who gave me this other chance so I thank God and Pray and chat away about yesterday, family stuff, laugh, I hardly cry, but I always say thank you to friends and family who could be there with me. But more important it was my semi kind of moving around in my very own special place of worship? I still have my coffee in the morning get in that car, chat, talk and pray and I wish all I pass by a blessing and bow my head down or raise my cup for a GOOD MORNING. As my life could be considered pure stupidity and sad I can tell you one truth today, my name is
Virgilio "El Tuto" Castro
"The Universe to One"
"Running with Brain Cancer"
...My way…
...so far so good...
I want to share my stories with everyone and all that would like to know and see more about me, El Tuto. That's the name my older sister Sonia gave to me, which today I like to see TUTO as, "The Universe to One"... Since being diagnosed about 4 going on 5 years ago I've been working on my exposure and getting anyone to help me put out my semi-writing about my life "Running with Brain Cancer".
I call it that because of my background with my will to keep going and going, 4 NYC Marathons, 325 miles riding my pedal bike in 3 day for the AIDS, a TINMAN http://www.youtube.c­om/watch?v=e-4a1FWor­fI which is half the IRONMAN and I have always looked for more distance. I've reached out to newspapers, magazines, news channels, TV shows, movie producers and anyone that could open a new door in my life. One time I made business cards describing what I'm trying to achieve in this granted time and went to the streets, airports, train stations, hospital, etc. to hand them out and to see if I could get an extended hand. Another time I took my semi-writings to every major news channel in NYC, it's called "The Quarter in our Pocket," which also contains my personal description about working for FDNY to Brain Cancer. It's also simply about me being Tuto and my Puerto Rican family in the Bronx to my spiritual ways I see life. I've been on as many computer sites as possible i.e. Migente, Freewebs, Tagged, Photobucket, and Youtube http://www.youtube.c­om/watch?v=5Hqb5pWJZ­QM is where I'm disturbingly scary but in a humorous way, I even sent 10 of my videos to Americas Funniest Video in hope of collect that $10.000 I could use.
I have a childhood story that I call "My Fling" which is about the fact that I loved playing with matches. When I was about 7 or 8 from burning to hair, plastic, brown paper bags to a tree house in Puerto Rico, anything so I could watch it. I also wrote which could sound retarded, comparing my tight *** ADDIDAS sneakers com­pared to Asian ladies feet that were bound so their feet would grow less which I named, "Ya Know what I'm Sayen." The stories are mutually humorous to me, could even be witty. Both show different sides of actual lessons of this life but underneath also show prevailing positive messages created from this life (my) brain.
Virgilio Castro
442 Spike Court
Kissimmee, FL 34759
Telephone: 863-353-5022
http://myspace.com/tutobx
http://freewebs.com/tutobx
http://Youtube.com/tutobx
http://tagged.com/tutobx
tutobx
41-45
0
Feb 18, 2009