Blue Thunder
My experience driving a giant motor-vehicle (well, giant to me) was Blue Thunder, a huge blue 1991 Chevy Suburban. The experience of driving this truck changed my life.
I'm 5'3" and very petite, so the power I felt behind the wheel of Blue Thunder was like no other feeling I've ever had. I felt powerful and tall, like I could run over anything and everything. It felt like I was driving a tank down the road and I loved every minute of it. I only had the pleasure of driving it for a couple of months, but that time changed me forever.
I'll never forget one time I was driving it and I got out in the parking lot of K-Mart. This guy just looks at me and says, "that's an awful big truck for such a little lady." I just sort of smiled and tried to contain my laughter long enough to be out of his hearing. Oh, how I laughed. LOL
Blue Thunder will always have a special place in my heart and I still miss cruising down the road, with the radio blaring. Blue Thunder only lives in my heart now and I will never forget the good times we had together.....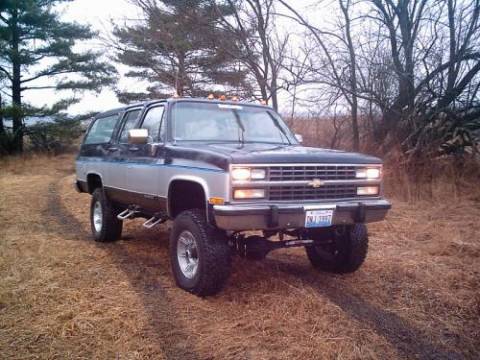 I'll always love you....Blue Thunder
TheBattleWithin
22-25
, F
5 Responses
0
Aug 21, 2009