I'm So Ready!!! (x Rated)
i am so ready. Years of denying my wants and needs is now past. An active desire that can not be denied.
i need a man. i want his c*ock inside me. i want to be explored and to be pleasured by his beautiful c*ck.
i want to feel good as he inches his way inside me filling me up with his fullness. i want to feel the exquisiteness of his skin against mine, him sliding in and out of me over and over again. i want him to touch that spot deep within me and bring me to ecstasy. A magnificent ****** that has been denied all this time. Ohhhh, yes!!!!
Just before he's about to explode to be in the missionary position to receive his wonderful gift. i want full load of his hot ***** deep inside my a**. i do not want him to pull out of me. i want to feel him c*mming inside me as i wrap my legs around his quivering body. i want to lie there in his arms after till he slips out of me all on his own and then longer.
i want him to make me his woman. Make a bond with me.
i want his c*ck. i want to try all the positions. i want him in my life.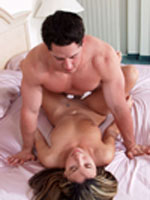 i am so ready to be his!
Josie06
56-60
, F
9 Responses
2
Mar 2, 2009