I Really Do Want It All....
This will most probably be this one & only story i will post with a sex reference.......for my own safety lol
But yes.....I Want Affection, Closeness, Intimacy..... but more then that i want it all....
I want......
a man that kisses me good morning, like im the most sexy woman he has ever seen, even when i have hair hanging in my eyes, non sexy pjs on...
a man that lights up when he sees me no matter how hard his day was, a man that touches my hand just to show he is there, looks at me and smiles across a crowd of people, who tells me he is proud to be mine, and have me be his. a man that listens when i talk, not just listen but hears what i am saying....a man that shows his love for me without words being said.
I want a lover, somebody that makes my body melt in his hands, a man that makes my body move with his kisses, caresses my curves with his tongue....a man that takes his time with me, loves my body, makes love to my soul...a man that looks into my eyes when he makes love to me, a man that tastes my want for him on my lips and tells me that...a man that doesnt just use me to get his needs met, but enjoys ever second in my arms.....every second being one with my body...
i want a man that is also my friend, a man that loves, respects & adores me. who cares when im crying who smiles when i laugh. a man that understands me...
most of all....i want my one big love affair, my one big love, my one.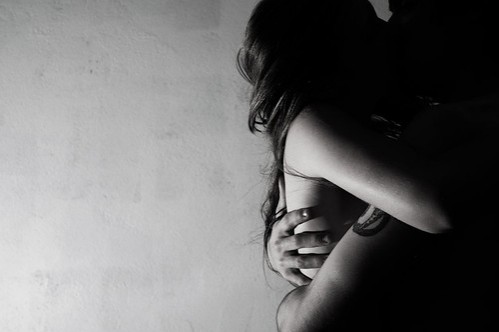 26-30
16 Responses
12
May 16, 2012