Most Of Them Are Full Of *it.
Yeah - you know it.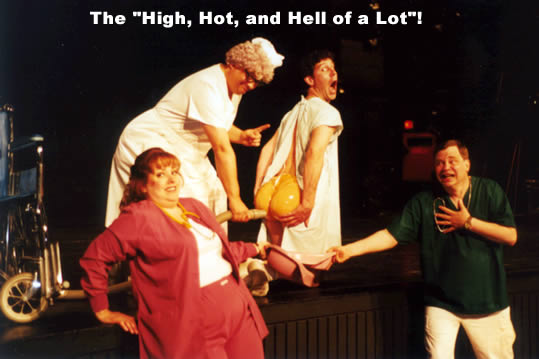 ANDREWPENNEY'S ***:
OOOHHH TEHYASLAVEGIRL - You'll have to peal those off hun!
BCJ - we know you're an international man..  but are't the Tats a bit much?
THEREALWOMAN - Where have you been hiding.   Assume the Position...   Oh my, you are pliable!
IZA thinks just because AndrewPenney was here, it's a B*TCH SLAP Party~
It might be easier if you actually BENT OVER the Swing Destry:
Pixelita knows how to dress for the occasion! 
 Scoobs - You're not fooling me.. 
Here you go Saratoga Girl.  You bent over so well.  It didn't hurt at all now did it?
OHNUDEONE - You didn't have to come to the office NEKKID!   There are LAWs against public nudity; laws against NATURE..
Hmm...  Look what's been growing in LILT's garden.  (SORRY LILT - This is what we get when we Google "FLOWER ***":
Wrong End Zeggle.  And get your nose out of Lilts Garden!
Chickenguy - I'm BLUSHING
Kiko - interesting position, but sure, why not...   RELAX NOW!
SPEECHLESS is ready I see - Here you go...   a good cleansing is all we need.
Gary5150 SAYS he doesn't want an enema (virtual or otherwise) - Me thinks thou doest protest too much...  Come here Gary - you definitely need a refreshing cleansing.
All1Rog - Where you been?  You almost missed the party!
WHERESHEAT!  Um... You'll have to get your head out of your azz to get this done. 
DEX darlin.  I heard you already had your Colonic Cleansing.  Still clogged up?  Well that's what happens when you go to a competitor.  Hope you learned you lesson, now bend over and I'll give you a double dose hun!
Umm..   I know you love cats akaSarah, but you'll have to remove the Hello Kitty Granny Panties for this procedure ~ just saying ~
Now who's the Nurse here Cuphalffull?  Besides, every one knows I eat enough fiber to purge a septic tank.  No running Sab, I see you right there in the forground!
and Blue, you're just mad cu'z you have more hair 'down there'!   No shame  Bud, we offer azz waxings at a very good rate down the hall.  Now assume the position...  NEXT!!
 Now Emalegt - don't be shy.  You'll have to pull your pants all the way down.  I know it's hairy, but Blue can accompany you to the waxing department as soon as you are done with your cleansing.




o















http://www.network54.com/Realm/1123/overalls.jpg
DrewBerry
46-50
, F
48 Responses
5
Dec 15, 2009