A Screenshot Of The New Spellcheck And Ad...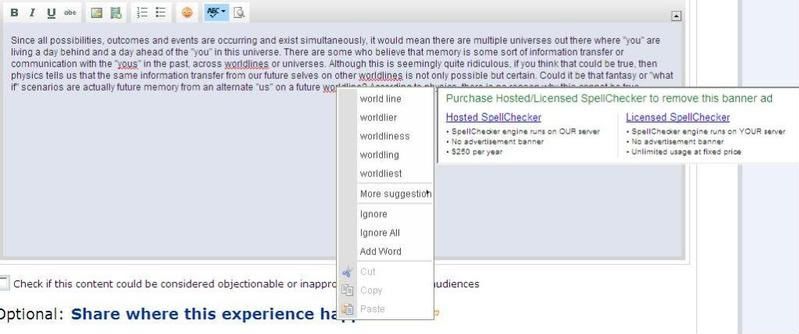 I wish this were a bigger pic...
Sleepless, this is the new spellcheck....complete with add saying: "Purchase Hosted Licensed SpellChecker to remove this ad.
Nice, huh?
You right click the underlined word and this ad pops up...
Please give us back the old spellcheck. No one in all of the suggestions you have asked for has suggested this...
No one asked, "Can you give us a new spellcheck that doesn't even come close to finding the right words and has an annoying ad that tries to blackmail us?
I think not....
26-30
2 Responses
1
Feb 11, 2010