Beautiful Kingfisher
I know of two species of Kingfisher here, the Azure and the Sacred. Both are presently breeding.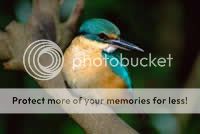 I have tried many times to photograph them without much success as they are very flighty and don't stay still very long.
However, yesterday as I was on my way out I spotted one in need of a hand in the shade of my car.
Obviously it is too young to fend for itself and showing signs of heat stress.
Showing no sign of fear it welcomed a few drops of water.
I tried to get it back into the nest but it refused and seemed happy to rest on the branch.
I stood back to see if the parents would still tend to it and discovered another on the ground nearby so placed it along side it's sibling. The parents were still flying about and returning with insects so I went on my way.
When I returned some hours later there was a third not far where the first one was found so out with the ladder again.
Unfortunately one passed away through the night. Another was found below the branch and I managed to get it back into the nest. Let's hope it stays there and the parents continue their vigil.
Update ~ 27/1/09
Unfortunately another didn't make it through Sunday night. However the remaining chick was still on the branch this morning and looking healthier. I was pleased to see it still there this afternoon after work.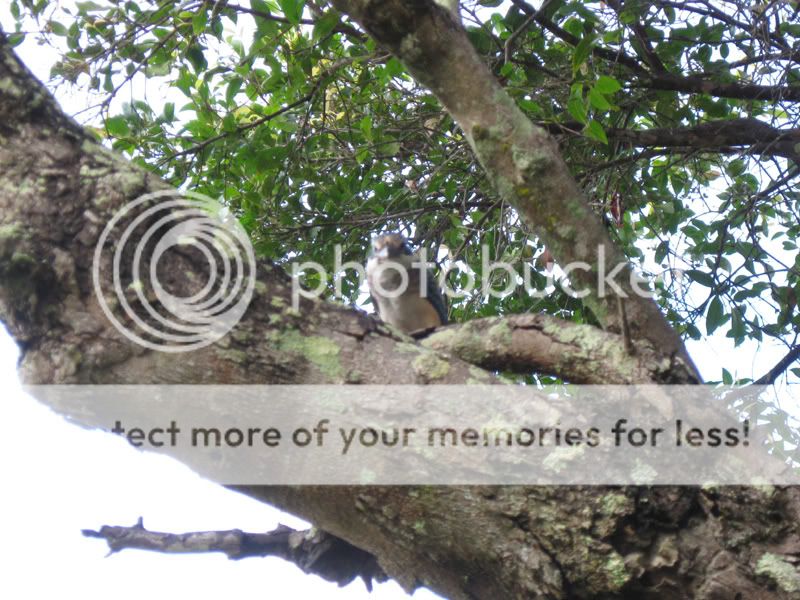 I tried to get closer and was swooped upon by an adult. To me, that's a good sign, the parent still being protective and trying to lure me away. Then the young one flew from the branch to somewhere unknown. I retreated some distance to see if the adult would find it, which it did, now perched on some old timber.
Still unafraid, far stronger and steady on it's feet. As night fell, I returned it to the branch and watched the parent feed it the last time for today.
It occurred to me there maybe only the one parent trying it's best to feed all three chicks as I haven't seen two adults at the same time. I think this little one will make it.
You can join Experience Project now to respond to this story!
Login
Login to respond to this story
Sign Up