I Made A Thin Girl Fat
The first photo is of my wife about a year and a half and 40 pounds heavier than when we first met. I told her that I found her more attractive as she gained weight and that she could eat as much as she wanted. Twelve years of all-you-can-eat buffets, and all the pancakes, burgers, pasta, ice cream and chocolate cake her heart desired have turned her into a real fatty! And the bigger she gets, the more she eats and lazier she gets, so I make sure she has all the food she wants as she sits around stuffing her face.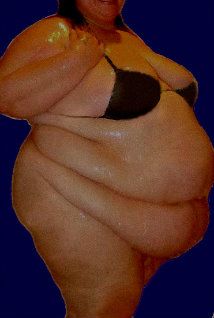 You can join Experience Project now to respond to this story!
Login
Login to respond to this story
Sign Up