Oy Vey, What A Mess!
I don't know how I did it, but I first posted this in the group, "I met someone from EP in person." I'm not even a member of that group and don't know how it happened. I deleted it from there now and obviously is where it belongs now.
Most of the day I have been trying to figure out what I am going to put here, but just a little while ago, I heard a huge noise. Apparently, my 11 year old daughter and 7 year old nephew were going to build a tent in my daughters bedroom. They tied a blanket from the shelf to the bed. My nephew stepped on the blanket and this is the result. If you look really close you can see him looking all guilty hiding behind the shelf.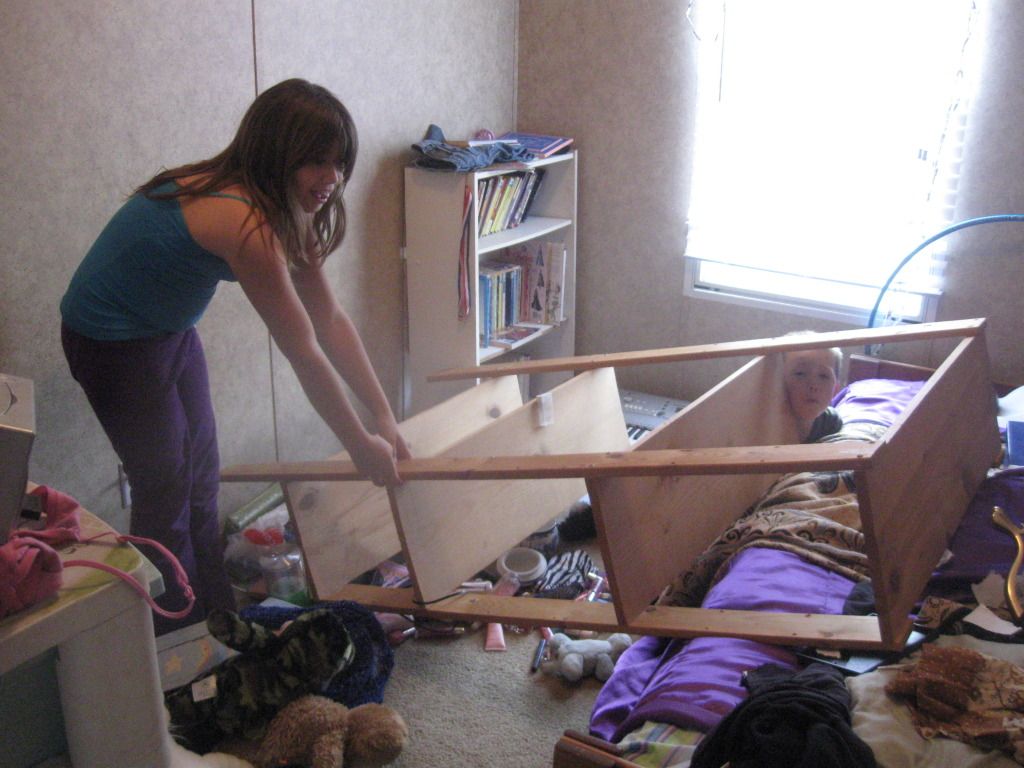 26-30
4 Responses
8
Mar 16, 2012