3/23/12 Signs Of Our Failed Economy
When it's time for my husband to go back to work, I drive an hour and a half to take him to the yard that he has to park his tanker. While driving there, I always pass through this town that is virtually a ghost town, due to the economic crisis that our country is facing today. So, today on my way home from dropping my husband off, I stopped along the way to take some shots.
There is a subdivision started, then building stopped when the housing market crashed. There are nearly 30 unfinished homes in the subdivision. All the homes are covered in graffiti ,have broken windows, and there are even gun shots in the wood and windows. If you look at this one, you can see how the windows were used for target practice.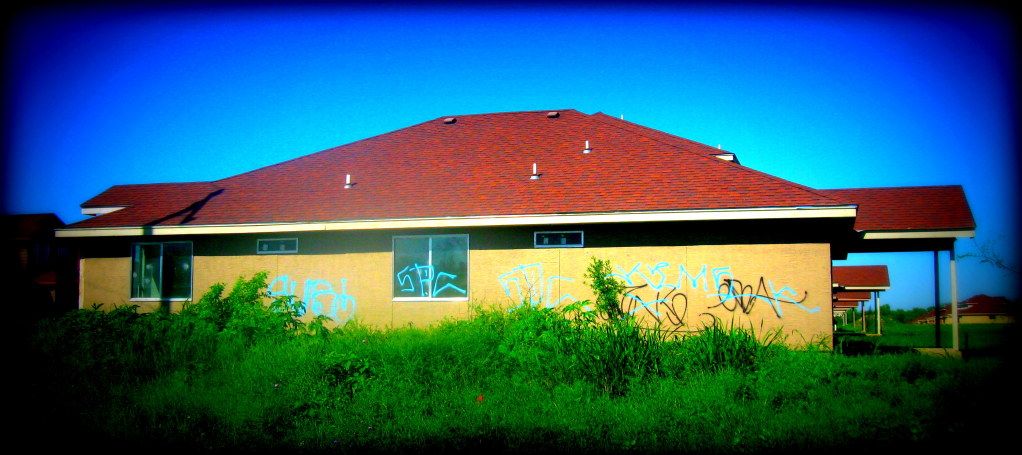 Almost all of the homes are abandoned and have been for sale for so long that weeds have taken over.
Others, like the horse ranch below, have been abandoned without even bothering to attempt to sell or maybe they just gave up on finding a buyer.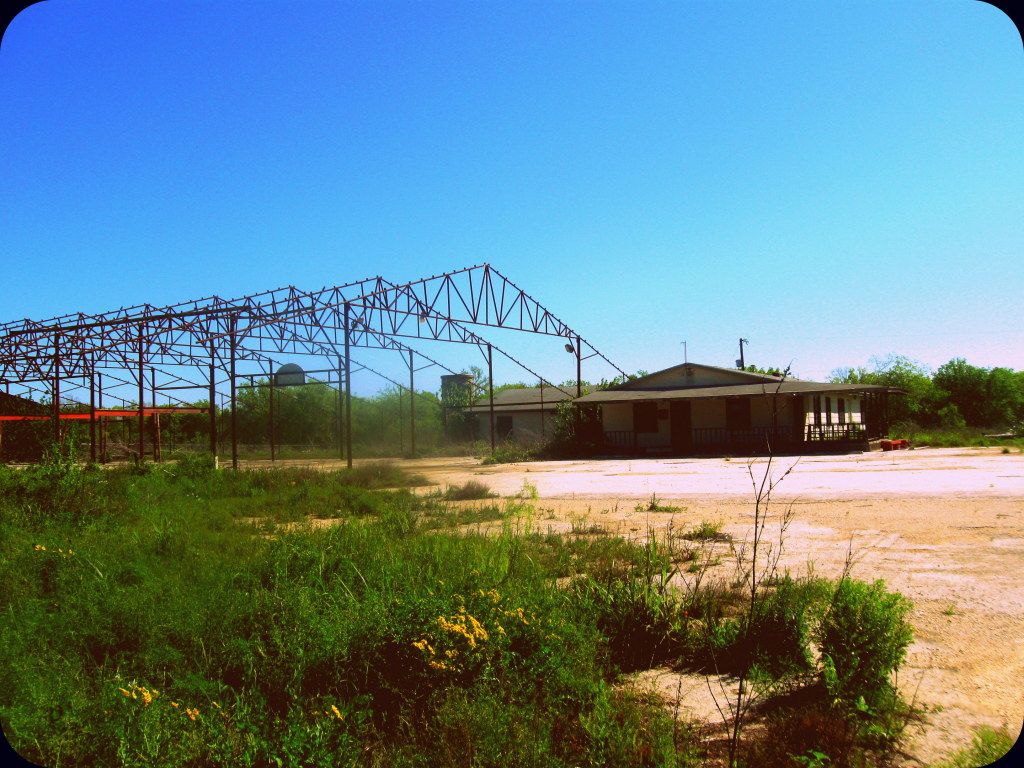 This town is filled with closed businesses like the one below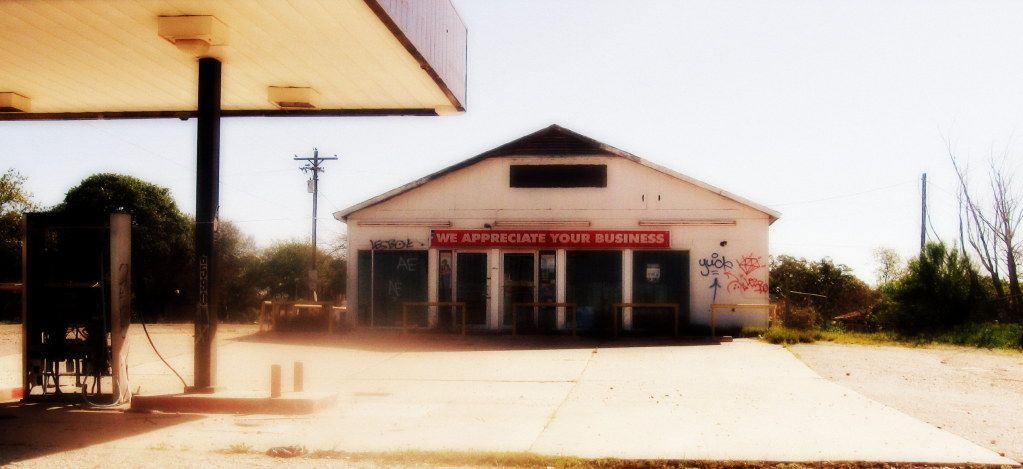 The only sign of life in this town is a tiny country grocery store, a small area of trailers that looks like a junk yard, and these beautiful flowers.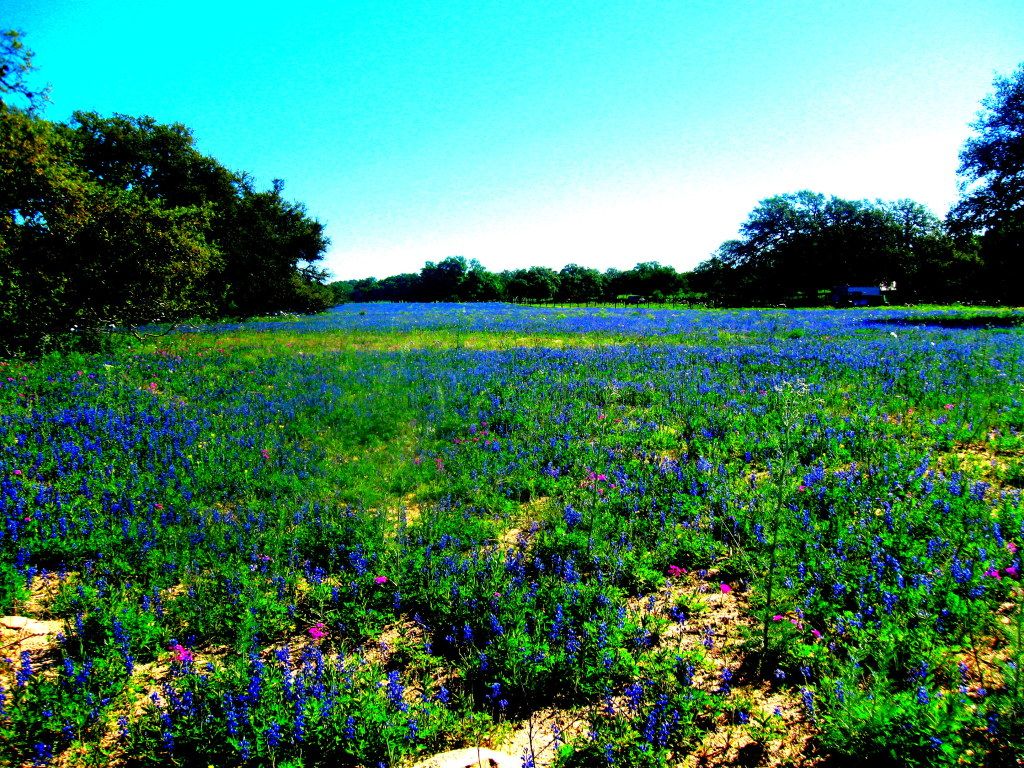 26-30
8 Responses
8
Mar 23, 2012